Groove3 Padshop and Padshop Pro Explained [TUTORiAL]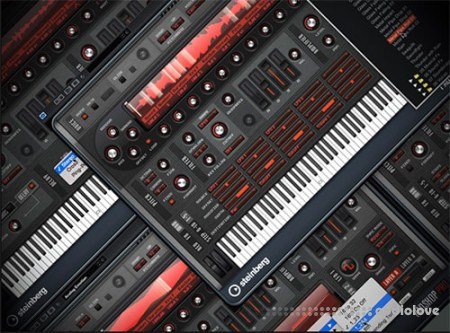 SYNTHiC4TE | 11 July 2017 | 705 MB
Synth expert Sami Rabia reveals Steinberg's awesome Padshop & Padshop Pro virtual instrument, showing you all of its features and functions and how it can create amazing sounds for your next song or production!
Sami starts out by covering the differences between Padshop and Padshop Pro, and how the videos to follow are compatible with each version.
He then covers the concept of Granular Synthesis so you know what you're working with, followed by Padshop's parameters voice and pitch sections, Modulation, and Effects, enabling you to fully understand just what tools you have at your disposal.
Lastly Sami provides 4 in-depth sound design tutorials covering Vocal Pads, Vocal Slowdown Effects, Layered Pads, and Rhythm Effects, so you can see how to actually use and program Padshop and make your own custom sounds and patches.
If you use Padshop or Padshop Pro, this series is a must have. Get to know this virtual instrument powerhouse inside and out… Watch "Padshop & Padshop Pro Explained" today!
home page
Only registered users can see Download Links. Please
or login.