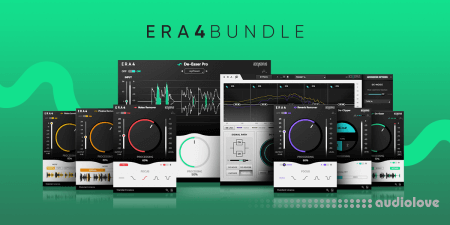 WiN: MORiA | 16 June 2021 | 428 MB
MAC: Team Flare | 05 August 2021 | 312 MB
Say hi to the ERA Bundle Pro 4! Multi-patented next-generation audio repair tools that offer both fast and high-quality processing. As a professional in post and music production, you deal with impossible deadlines. Our smart tools will help you save tons of studio time by doing most of the work for you Get access to the fastest repair technology for complex audio issues.