SCORE A Film Music Documentary The Interviews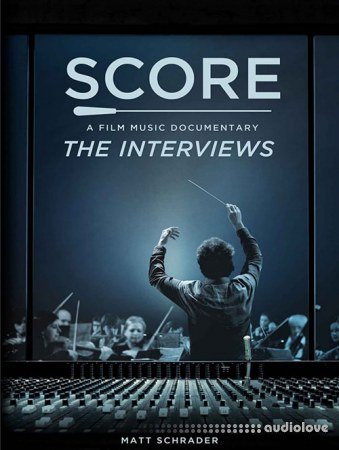 P2P | 08 August 2017 | PDF + EPUB | 3.5 MB
The world's finest film composers uncover the secrets behind film music, from crafting emotions and making it in Hollywood, to the tricks of giving an audience goosebumps.
Composers Hans Zimmer (The Lion King, Gladiator, Pirates of the Caribbean, The Dark Knight, Inception), Quincy Jones (The Color Purple, The Pawnbroker, In Cold Blood), Randy Newman (Toy Story, Monsters, Inc., The Natural), Howard Shore (The Lord of the Rings, The Hobbit, Seven), Trent Reznor (The Social Network, Gone Girl, Nine Inch Nails), Tom Holkenborg (Mad Max: Fury Road, Batman v. Superman) and more. Plus, hear rare insight from director James Cameron and the legacy of James Horner, along with one of the final interviews conducted with legendary director Garry Marshall.
Modern maestros reveal their creative secrets.
Composer David Arnold: Bond, the British sound and using music from dreams.
Director James Cameron: How score shapes a film and working with James Horner.
Composer Quincy Jones: Music's evolution and emotive power on us.
Composer Randy Newman: Great film music in history and scoring for animated films.
Composer Rachel Portman: Using music to your advantage and female film composers.
Composer Howard Shore: The great epic film score and connecting all the dots.
Composer Hans Zimmer: The joy (and vulnerability) of musical experimentation.
Director Garry Marshall: How to use music to fill, fix and enhance film.
Composer Bear McCreary: Creating an efficient, tight-knit film composing team.
Goosebumps and exploring music's cutting edge.
Composers Trent Reznor & Atticus Ross: Production value and the film score as an album.
Composer Brian Tyler: Growth, excitement and striving for perfection.
Composer Mychael Danna: Musical styles across different nationalities.
Composer Tom Holkenborg: Intensity and goosebumps.
Composer Harry Gregson-Williams: Traditional score meets technology.
Composer Steve Jablonsky: Reinventing electronic sounds.
Composer John Debney: Inspirations from childhood to the scoring stage.
Composer Trevor Rabin: Wrestling with the clock and working with producers.
Composer Patrick Doyle: Life and passion reflecting through music.
Inspiration and film music's worldwide impact across languages.
Composer Mervyn Warren: A record producer approach to film scores.
Composer John Powell: Flipping the film score on its head.
Composer Alexandre Desplat: International influence and the beauty of music.
Composer Elliot Goldenthal: Deadline pressure and mastering a sound.
Composer Henry Jackman: The British film score invasion and melody.
Composer Marco Beltrami: Finding the right sound and music for thrillers.
Composer Mark Mothersbaugh: The rockstar-turned-composer.
home page
Only registered users can see Download Links. Please
or login.