Groove3 Pro Tools Ninja Guide [TUTORiAL]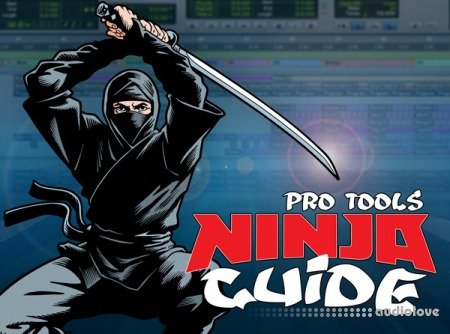 SYNTHiC4TE | 03 October 2019 | 658 MB
Pro Tools master Kenny Gioia brings you an awesome collection of Pro Tools video tutorials! Follow along with Kenny and learn some of Pro Tools most powerful features and functions, and then how to use them to become a Pro Tools Ninja! This series is perfect for intermediate Pro Tools users.
Kenny starts off with important basics like ways to use Track Input Monitoring, including hidden options that will give you more choices when monitoring in Pro Tools, ways to quantize and conform loops for complete tempo and groove flexibility, using VCAs as groups for total control while mixing, and the power of Track Presets which allow you to save your most used settings, including Volume, Pan and Mute, all the way to every Plug-in, Send and setting on a given track.
Throughout the rest of the videos, you'll explore features such as Commit, Freeze, Drag & Drop MIDI, Batch Rename, and Clip Gain, including ways to use them creatively. Kenny also shows you how to comp the perfect vocal take, setup and apply Parallel and Sidechain Compression and Gating, using Automation on EQ and Pan for cool effects, De-essing vocals, taking advantage of the Favorite Plug-In feature, and so much more.
To see what these powerful Pro Tools video tutorials show you, and how they'll raise your Pro Tools skills to ninja status, see the individual Pro Tools tutorial descriptions on this page. If you're ready to learn new techniques when using Pro Tools, this is the series for you... Watch "Pro Tools Ninja Guide" today!
home page
Only registered users can see Download Links. Please
or login.