TRX Machinemusic Dank - Trap Vinyl Melodies [WAV]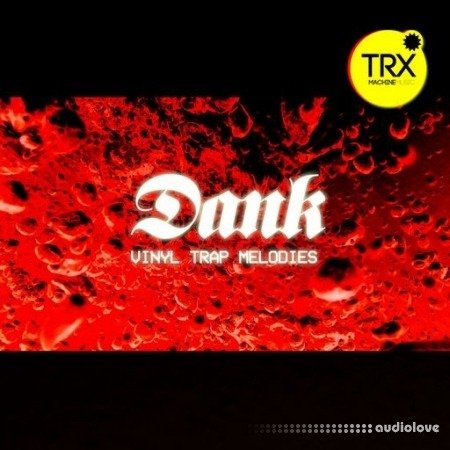 FANTASTiC | 14 October 2019 | 104 MB
A potent mini-pack, right here. Locked and loaded. Don't say we didn't warn you. Vinylised trap melodies, lathered in dank, detuned wow and flutter, ripped from the heart of Southern Darkness. Eerie, haunted, lo-fi. Travis Scott, Drake, Future, Young Thug, John Cage, Gucci Mane, Aphex Twin, John Vonshag, Migos and 2 Chainz would all most certainly approve. Meanwhile, a word from our eternal sponsor, the eternal James Baldwin: "Life is tragic simply because the earth turns and the sun inexorably rises and sets, and one day, for each of us, the sun will go down for the last, last time.
Perhaps the whole root of our trouble, the human trouble, is that we will sacrifice all the beauty of our lives, will imprison ourselves in totems, taboos, crosses, blood sacrifices, steeples, mosques, races, armies, flags, nations, in order to deny the fact of death, the only fact we have. It seems to me that one ought to rejoice in the fact of death - ought to decide, indeed, to earn one's death by confronting with passion the conundrum of life. One is responsible for life: It is the small beacon in that terrifying darkness from which we come and to which we shall return." info@deepchild.com for full commissioned beats, vegan diatribes and requests. Hit me up.
home page
Only registered users can see Download Links. Please
or login.