The Unfinished Omnisphere GaiKaiju Deluxe [Synth Presets]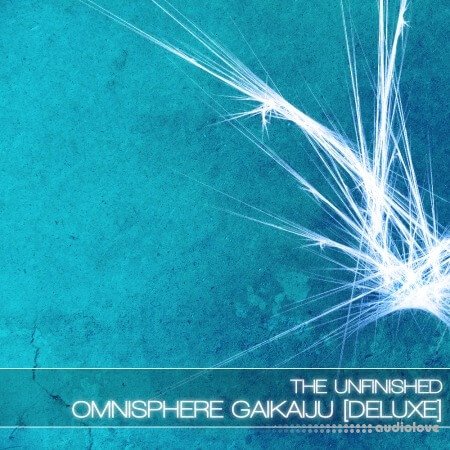 P2P | 04 November 2019 | 2 MB
Omnisphere GaiKaiju is a collection of 550 patches for Spectrasonics' Omnisphere and the Bob Moog Tribute library.
This library is inspired by the modern scoring style of Hans Zimmer; in particular, his collaborations with Benjamin Wallfisch on Blade Runner 2049 and Dunkirk.
GaiKaiju is a celebration of bombastic and powerful sounds, taut structures and textures, and emotional and dynamic expression: a hybrid blend of immense, analogue synths and subtle, organic samples.
Battering drum loops, kinetic basslines, sumptuous pads, soaring synths, eerie soundscapes, nail-biting sfx, pounding impacts and colourful sequences, come together to create a cavalcade of noises that throb with tension, drama and energy, on a colossal, widescreen scale.
This soundset takes the dark, relentless, heroic pulse of Dunkirk and the unbearable, damaged beauty of Blade Runner 2049, and melds them together, using techniques that include pitch-shifting and bending, analogue drift, odd time signatures and larger than life effects, to produce a collection of iconic, cinematic sounds that will take your breath away.
The Deluxe version features an extra 50 patches created using the Bob Moog Tribute library soundsources, providing more analogue power and darkness.
Omnisphere 2.6 and the Bob Moog Tribute library required.
home page
Only registered users can see Download Links. Please
or login.