Soundiron David Oliver's Rhythmic Odyssey v1.0 [KONTAKT]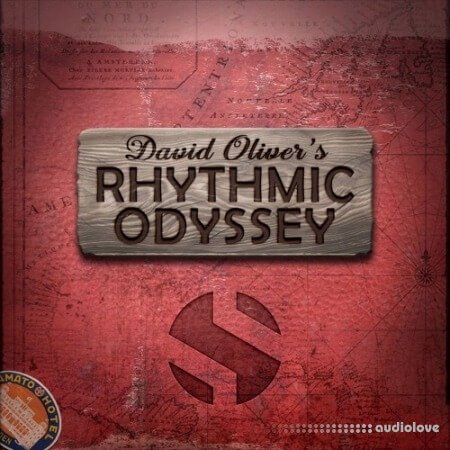 FANTASTiC | 18 November 2019 | UNPACKED: 8.9 GB | iSO: 10.3 GB
Rhythmic Odyssey is a flexible and highly-customizable loop-based virtual percussion instrument for Kontakt Player and a huge open-format modular loop library for use with any software or hardware you wish. This deep and stylistically expansive collection focuses on dynamic live tuned and untuned percussion performances by British instrumentalist and media composer David Oliver.
David has unleashed his massive collection of drums, percussion and rare world instruments, with powerful, authentic and spirited performances that are carefully and perfectly hand-crafted for easy direct use in films, games and all other forms of multimedia. He captured an incredible variety of percussion instruments and objects, exploring more than 130 distinct instruments from drum kits to raw pine tree logs.
This library spans a huge range of styles and genres, with 100 percussion track sets ranging from traditional ethnic arrangements and combos, to raw, hard-driving percussion beds and huge rock grooves. Each song set is a tonally rich and creatively inspired multi-track piece, with unique arrangements and exotic instrumental selections from all over the world. This enormous variety of sounds and rhythmic variations is powered by an innovative interface and powerful engine features to provide you with a massive tool box and endless creative possibilities.
A full non-encrypted multi-track wav library is also included, so you can use the loops in any DAW, sampler, plugin or hardware unit that supports 24bit/48kHz stereo wav files. In the wav library, each track's loop collection is split into an average 8 discreet solo/sub-mix tracks, as well as wet and dry stereo master tracks. The wav library includes a grand total of 6648 loops! We've also included long human-readable sample names and a detailed loop database in the Documentation folder to make searching and custom arrangements as convenient as possible.
CONTENTS
Each of the 100 of David Oliver's original rhythmic compositions included within this library has been broken down into up to a dozen modular seamless loops, with natural musical development and dynamic progression evolving naturally from intro and build-up to climactic release. These building-blocks are further deconstructed into distinct sub-mix and solo instrumental tracks in the Multitrack preset, allowing you to mix and match elements to create your own unique layered rhythmic combinations.
The built-in loop browser lets you filter your search by style and instrument keywords, tempo and time signature and you can even star your favorite loops for instant recall. Once you load your loops into the slot grid, you can tweak each loop down to the individual transient slice, with playback direction, slice order, ADSR and custom step-automation sequencing for volume, pitch, pan, filter cutoff and resonance parameters that you can freely draw with your mouse.
As always, we've packed our custom user interface with lots of great sound-shaping controls that give you the flexibility to warp the shape in many ways. The Stereo Master Kontakt preset is convenient and ram-efficient, giving you instant plug & play access to fully-mixed broadcast-ready percussion beds, so you can get right down to business. The GUI offers you a full feature set of deep sound-shaping tools and macros to radically transform the sonic flavor and customize your workflow. It's easy to jump in and play, but if you like drilling down to control and customize every sonic detail, the power is yours. The Multitrack Kontakt presets allow automatically tempo-synching loop step-sequencing and playback for up to four sub-mix tracks, with deep user control over performance parameters, DSP effects, modulation and automation down to the level of individual transient slices. And if you want even more control over track effects, signal routing and resource use, you can load each of the tracks as a separate Kontakt instrument preset.
The user interface controls are rounded-out by our modular FX rack window, with 18 different DSP effect modules that you can assign in any of 10 available slots, in any order that you wish. You'll find classic phase, flanger, delay, distortion, amp and cab simulators, compressors, EQ, rotator and so much more. The Reverb effect includes 99 of our own convolution reverb impulse response presets. Each one was captured live in a real-world location. We captured a huge variety of different rooms, halls, chambers and outdoor environments, along with an additional 40 unique, strange and creative special effect impulses to completely transform the sound and open up whole new worlds of musical possibility. We hope you enjoy!
Product Specs
Product Version 1.0
6 nki Kontakt instrument Banks
6,648 Samples
12.6 GB installed
24-bit, 48 kHz Stereo Lossless NCW Format for Kontakt presets.
24-bit, 48 kHz Stereo Wav Format for the unlocked Wav library to use in any DAW.
Made for the free Kontakt Player (version 5.7.3+), Komplete Kontrol, all S-Series Keyboards and NKS software and hardware by Native Instruments
home page
Only registered users can see Download Links. Please
or login.