Presets For All IR ENGL Metal Impulse Responses Pack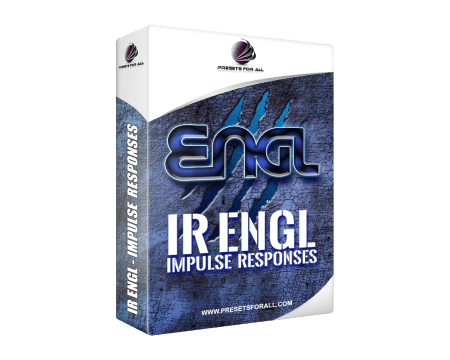 P2P | 06 December 2019 | 1.16 MB
It includes 88 impulse responses recorded in 44.1 kHz 24bit with analog gear (API, NEVE) and mixed using Pultec Eq, Analog Exciter, CLA Compressor ecc.
Has been used 2 different speakers and 4 types of microphone to capture the whole sound.
The Pack was created using the following gears:Speakers:
Celestion V30 12"
Classic Celestion G12T75
Mics:
Shure SM57
Sennheiser MD421
Royer R121
AKG 414
Are included in the download pack:
over 80 impulse responses in .wav
Info file on License
How To Use Our Impulse Response:
You can use the impulse response file with whatever type of software or hardware that can read and load a .wav impuse response such as Lecab, Open Air for Presonus, Space Designer for Logic, Voxengo Boogex, KeFIR, ecc.
If you use an amp simulator (for example Amplitube, Guitar Rig, Pod Farm ecc), just BYPASS the cab into the program and load the impulse response after the amp simulator, adjust the volume and play.
If you use a real external amp (for example Marshall, Mesa Boogie, Engl, ecc), just connect the send FX of your amp to the IN of your audio interface (switch to line input) and load the impulse response in the FX insert of the audio track, adjust the volume and play.
IMPORTANT:
if you use a real amp, remember to use it in Stand-By mode so the sound will not come from the cab but connect ALWAYS a cab, otherwise you can damage the transformer and tube.
home page
Only registered users can see Download Links. Please
or login.