Beautiful Void Audio Metamorpha [KONTAKT]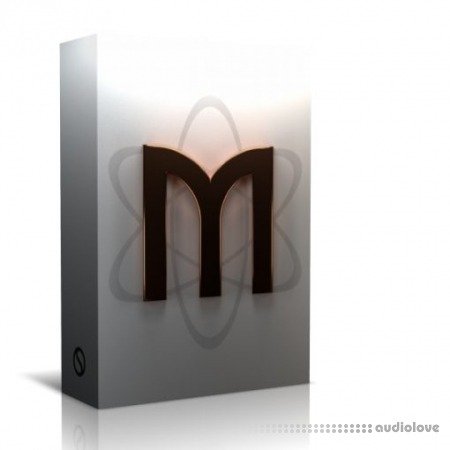 Team DECiBEL | 31 December 2019 | 672.1 MB
Metamorpha is the first in a new smaller series of libraries we'll be releasing. The idea behind this is to have beautiful little instruments at your fingertips that inspire you and that do not have an overcomplicated engine. First of all it's just plug&play. The Instruments will both be based on the original recordings of a bigger library, with pushing it into a different direction mood wise tough. But also sampled instruments, that have been recorded for this series exclusively like a Glockenspiel, various Bells etc. Metamorpha:Allmosphere is based on our recent library Broken Bells, which has been produced in collaboration with Erick McNerney, who is best known for his work with Beautiful Void Audio, Halflightsampling and Audio Reward.
Paul took the original Bell and Bowed recordings Erick made and created a vast array of totally different sounds. From beautifully resonating Glass Pads over Soaring Sustains to even Synthesized String and Brass Ensembles and much more. But don't let the small amount of UI controls fool you, this library can sound big! We included a few features, which help you to create a rich, full sound like the texturizer or the spread function. But enough talking! Dive into the beautiful nostalgic and disturbing nature of Metamorpha:Allmosphere
SOUND
Metamorpha:Allmosphere does not have a dual, tri or quad layer architecture, but we thought it would just not be necessary since there are no additional effects going on inside Kontakt so you can easily add multiple instances to create your own multis and then using your own gear inside your DAW. For usage there is not much to say. There is a sound selection menu, which can be triggered by clicking on it or using the forward/backward arrows, of course all dynamically purged to save your systems resources. Additionally you'll get Volume Envelope controls to shape the Envelope Curve of the sound. That's it for the sound part.
SHAPE
The Shape controls are partly a bit deeper than the sound controls. First of all you've got control over Sample Offset, Octave Shift and HighPass and LowPass Filtering, which of course can all be automated. But now to the fun part: The Spread function allows you to create an endless sound variation every time you press a key; The higher you set it the higher the variation will be. Texturizer basically adds two more voices: One hard panned left, one hard panned right. Together with the Spread function does it have the ability to enrich your sounds if you want and you can control the intensity(basically the volume of the two outer voices) by using the "texture" control.
SPECIFICATIONS
115+ Kontakt patches (.nki), 35 Kontakt Multis (.nkm)
890 samples (48khz/24bit)
825 MB (ncw compressed from 1,55 GB of raw data)
Requires Kontakt 5.8.0 or higher – Full version of Kontakt only – Not for Kontakt Player
home page
Only registered users can see Download Links. Please
or login.