Toontrack Sixties Pop Grooves [MiDi] [WiN, MacOSX]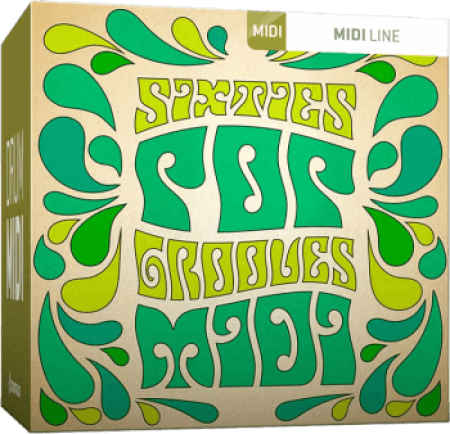 P2P | 03 January 2020 | 7.34 MB
SIXTIES POP CHOPS.
Pop grooves and fills inspired by the '60s pop and rock revolution.
Transitioning from rhythm and blues, rock 'n' roll and soul to a more open sound, the '60s pop era is one of blurred lines when it comes to drums. Suddenly, drummers were caught in the midst of a musical and cultural revolution bursting with innovation, calling for new ideas, grooves and personality. Pop and rock players like Bobby Orr, Mick Avory, Keith Moon, Levon Helm, Charlie Watts, Mitch Mitchell, Ringo Starr and others in many ways rewrote the role the drums used to have in a pop or rock song.
"From a drum perspective, the '60s is an era of extreme forward musical thinking. I'd like to think of this decade as the musical cradle that shaped the modern pop and rock drum hero. Finally, the drums did more than just play along. Much like in a jazz setup, they were in the forefront of the sound and a pivotal part of the overall expression",
says drummer Norman Garschke.
The Sixties Pop Grooves MIDI pack takes off in the wake of this era and explores its seemingly infinite fount of treasures. Expect a cross section of what pop was during this decade – and then some.
"For this collection, I wanted to hone in on mainly the pop side of the era. However, when diving into this endless well of inspiration, I realized it was impossible to not come out with something that ventured outside the confines a bit. In the end, blurring the lines between genres is what made pop drumming stand out and advance back then. I think we came up with a very diverse pack, true to what made the '60s so great."
Welcome to a decade of drum foundations for your '60s-inspired pop songs.
FEATURE SPOTLIGHT:
Drum MIDI grooves and fills inspired by iconic pop songs and drummers of the '60s
Performed by session drummer
More than 500 individually played files
4/4 and 6/8 in straight, swing, '60s latin and/or rock 'n' roll shuffle feel with tempos ranging from 68 BPM to 178 BPM
Intro, verse, pre-chorus, chorus, bridge and fills sections
home page
Only registered users can see Download Links. Please
or login.