Samples / Additional Libraries
Noisefirm Complete Shaker and Tambourine [MULTiFORMAT]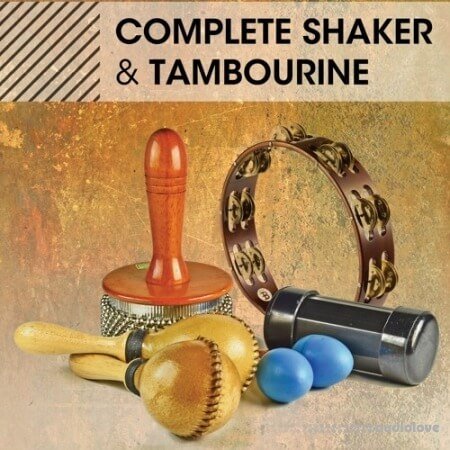 Team MAGNETRIXX | 11 September 2013 | 3.15 GB
Complete Shaker & Tambourine features a wide array of percussive instruments and textures in meticulously organized and ultra-usable rhythm sets and samples. From egg shakers and maracas to tambourines and caxixis, NoiseFirm CS&T is a comprehensive collection of groove-enhancing elements for your next project.
All material except for drums from Complete Shaker & Tambourine Tempo Flexibility Demo – Hear how the loops work flawlessly over a vast range of tempos – All Instruments Demo – This demo features all of the instruments of CS&T playing one of the many useful rhythms contained in the loop content.
Specifications
33 different percussive textures
3 Egg Shakers – wood, plastic, and rawhide
5 Studio Shakers – various materials and sizes
3 Maracas – wood, plastic, and rawhide
5 Tambourines – various materials and sizes
2 Tamshakers – High and Low
4 Caxixis – various sizes and articulations
4 Ethnic Shakers – Gourd, Tsink-Tsink, Seed Rattle, Cabasa
3 Household Shakers – Nuts, Vitamins, Pillbox
4 Miscellaneous – Spark Shaker Hi/Lo, Orange, Plum
► Sample ContentKontakt:
(Kontakt 4 and later)
95 total velocity layers per articulation
5 round robin groups * 19 v. layers each
33 instruments/articulations
3135 Samples
Custom scripting for enhanced performance and flexibility.
EXS:
95 velocity layers
33 instruments/articulations
3135 samples.
Each format includes 8 sampler instrument files: ALL, Shakers, Tambourines, Exotic, ALL lite**, Shakers lite, Tambourines lite, Exotic lite **lite version consume roughly 10% the memory of the full versions 3 "One shot" samples per instrument/articulation are also included for quick and easy use in your DAW/Sampler
► Loop Content
1518 total loops
33 instruments/articulations
46 unique rhythms per instrument
Rhythms for both 4/4 and 6/8 (3/4) time signatures
Loops available in both "Left Hand" and "Right Hand" patterns for a nearly infinite number of natural loop combinations
Created using OmniGrüv technology for use at a massive range of tempos with no artificial time-stretching or audio degradation
home page
Only registered users can see Download Links. Please
or login.