Teaching General Music: Approaches, Issues, and Viewpoints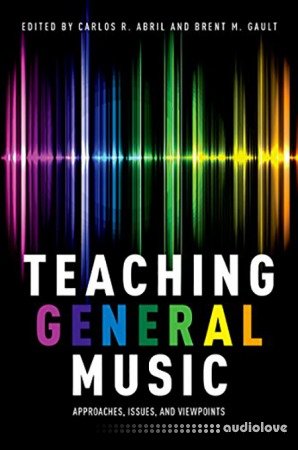 2016 | ISBN-10: 0199328102, 0199328099 | 392 pages | PDF | 3 MB
General music is informed by a variety of teaching approaches and methods. These pedagogical frameworks guide teachers in planning and implementing instruction. Established approaches to teaching general music must be understood, critically examined, and possibly re-imagined for their potential in school and community music education programs.
Teaching General Music brings together the top scholars and practitioners in general music education to create a panoramic view of general music pedagogy and to provide critical lenses through which to view these frameworks. The collection includes an examination of the most prevalent approaches to teaching general music, including Dalcroze, Informal Learning, Interdisciplinary, Kod¡ly, Music Learning Theory, Orff Schulwerk, Social Constructivism, and World Music Pedagogy. In addition, it provides critical analyses of general music and teaching systems, in light of the ways children around the world experience music in their lives. Rather than promoting or advocating for any single approach to teaching music, this book presents the various approaches in conversation with one another. Highlighting the perceived and documented benefits, limits, challenges, and potentials of each, Teaching General Music offers myriad lenses through which to re-read, re-think, and re-practice these approaches.
home page
Only registered users can see Download Links. Please
or login.