Triple Spiral Audio Empty Field F.2 Complete [Synth Presets]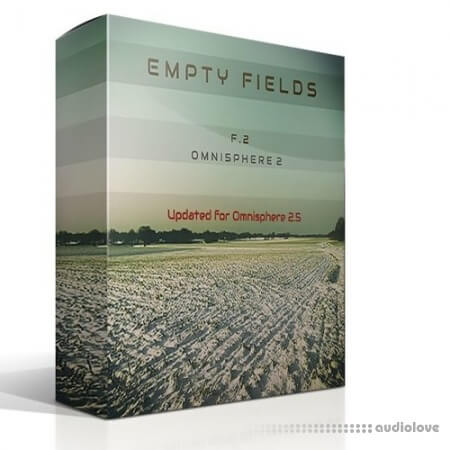 RESONANT | 20 January 2020 | 906 MB
Empty Fields – F.2 for Omnisphere 2 started as a per month release with 10 scheduled releases from February 2018 till February 2019. The soundset is now completed with 520 presets, 100 multis and 360 soundsources
With this ongoing project I wanted to capture the ever changing beauty of these Empty Fields and let myself inspire to create and record on a monthly base new material.
In September I updated the set completely for the then new released Omnisphere 2.5
This version requires now Omnisphere 2.5 to be used and is 1.7 GB in size.
During a one year period I let myself be inspired by a beautiful enviroment and recorded sounds and created presets on a monthly base. Before I did not know the outcome and often the changes of weather, the mood of the months resulted in fascinating results. This resulted in a soundset with a lot of character. The sounds go from light and beautiful till dark and mysterious.
The presets in this pack are perfectly suited for underscoring films, games, tv or for ambient music productions. Some presets serve other sounds while a lot of presets can also be the sole foundation of new ideas.
The soundset has been reviewed by Sample Library Review
Contributor Raymond D Ricker reviews 'Empty Fields – F.2' for Omnisphere 2 from Triple Spiral Audio
"A promising, well-balanced set of Omnisphere 2 patches. Natural sounds can be combined with evolving pads and deep, syncopated ARPS to produce ethereal atmospheres & textures of color and emotion."
Sample Sound Review rated the library 5 out of 5 stars!
"Tons of emotions have been crafted in the sound design of Empty Fields and Triple Spiral Audio has once again created a masterpiece. I don't mean to gush over the power of this series, but I can't help myself. Anyone with Omnisphere 2 would be falling way short by not picking this up.
The Empty Fields series for Omnisphere 2 embodies ambient perfection in every way. Triple Spiral Audio has risen in the ranks of one of my favorite sound designers. A one-time price of €75,00 will give you 10 releases in one year, has to be the the best values I've seen in years. This is a Mandatory Buy!""
home page
Only registered users can see Download Links. Please
or login.