SFX (for Film/TV/Game) / Sound FX (for Music)
Epic Stock Media Advanced Game Sounds [WAV]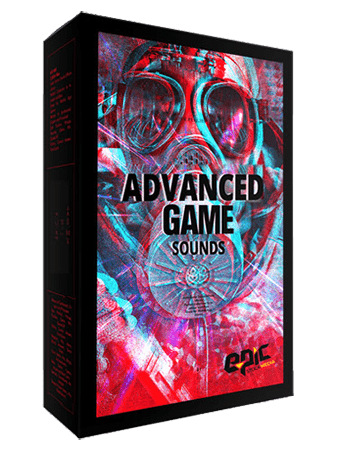 P2P | 21 September 2017 | 796 MB
Attention game developers, animators and motion graphics designers, here's a sound library that will pay for itself over and over. Epic Sounds and FX Advanced Game Sounds is a universe of SFX and an electrifying power pack of more than 3100 compelling source and engineered sounds. With this hand picked collection of proven and unique audio assets you'll be the master of your gaming domain and fully empowered to create audio experiences that inspire epic game play at a whole nuther level.
Version 2.0
+ 400 sound effects
+ All files are game-ready, mastered and optimized in length, size to reduce game distributions and space. The sounds are free of clipping, always start/end at volume 0 to avoid any clicks or pops, and looping sounds are seamless.
+ Includes embedded Soundminer meta data.
Now you can have a vast domain of uniquely designed and crafted sound effects at your fingertips _ right next to your mixing board and game controller. As sound designers ourselves, we understand the needs and demanding requirements for making that game sequence sound right. That's why we put the Advanced Game Sounds SFX library together _ to meet the needs of game developers and freelance sound designers at any level and deliver an unbeatable curated assortment and value.
Advanced Game Sounds includes a broad selection including arcade game sounds, real coins, casino game sounds, correct answers, epic positive sounds, gained xp, tokens, game wins, controller and console sounds, indie game sounds, organics, pickups, processed, retro and 8 bit game sounds, synthesized, touches, indicators, interface, victory sounds and many many more.
Quit camping and level up friends, FTW! Add some awesomeness to your next production with Epic Sounds and FX Advanced Game Sounds sound effects library.
Files : 3119
Format : .WAV 44.1k 16 bit resolution
home page
Only registered users can see Download Links. Please
or login.