Joey Sturgis Conquer ALL IR Vol.2.2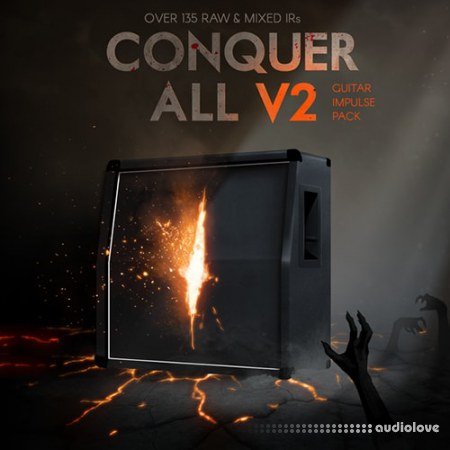 P2P | 08 October 2017 | 3.87 MB
Get ready, because this pack is about to blow your current tone out of the water. If you're still struggling with muddy, dark, or even boring as plain potato-chip tones, Conquer All is here to spark new life into those old and dusty tones.
Conquer All Vol. 2 is a set of ALL NEW 136 unbelievable Impulse Responses (68 raw & 68 mixed) made with:
2 Class A Preamps
3 New Cabs
4 Different Dynamic Microphones
Equipment used for capturing IRs includes:
Peavey 6505 (120W, 6L6 Tubes)
Marshall 30th Anniversary Edition 6100 (100W, EL34 Tubes)
Zilla Fatboy (2x12, Custom, Celestion Vintage 30 & Creamback)
Blackstar Series One (4x12, Standard)
Orange PPC112 (1x12, Standard)
API 312 (Classic design using 2520 op amp)
Don Classics NV73 (Neve 1073 clone)
Shure SM57
Sennheiser MD421
Beyerdynamic M201
Sennheiser e906
Ryan "Fluff" Bruce checked it out and here's what he had to say:
All impulses are available mix-ready and raw, allowing you to add as much (or as little) coloration as you want when dialing in the perfect sound. Check out some of the many sounds available in our demos below:
Includes
68 Raw & 68 Mixed IRs in Wav Format
home page
Only registered users can see Download Links. Please
or login.