FaderPro In The Studio with Huxley [TUTORiAL]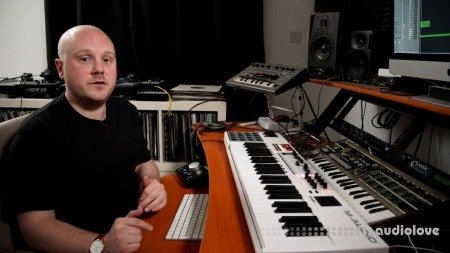 Team DECiBEL | 01 August 2020 | 2.83 GB
Over the last seven plus years, Huxley has excelled at many different styles, often ahead of the curve. He does well swung drums as well as bass, main room house and deeper, musically accomplished offerings that stir real emotion. Proof of that lies in his varied and vital discography. Coming on labels like Toolroom, Hypercolour, Tsuba and 20: 20 Vision, it includes many club hits and plenty of handy DJ weapons, but also an ambitious and widescreen debut album on Aus Music.
Always refusing to stay in one sonic niche for too long, Huxley-whether working solo or with close friends like Sam Russo or Ethyl-switches up his sound, tries new things and colors outside the lines with every new outing. Not afraid of a big hook or slaying bassline, he is an artist who unites a variety of sounds, styles and scenes with ease, and always proves as fun as he is well informed.
As a DJ, Huxley is someone as comfortable headlining a vast festival stage as he is holding down a small and sweaty basement. He does so from Africa to Australia and is the sort of selector who always delivers a slick, high impact dose of the good stuff.
In his course for Toolroom Academy, Huxley shows you his workflow building a tech-house track from scratch that exemplifies the best parts of the genre, but gives you the tools and techniques to explore to find your own sound all the while using tricks that are sure to take your productions to a new level.
DAW: Logic Pro X
Total Runtime: 2 hrs 15 mins
Course Overview
Huxley explains the sections of track creation that he will be demonstrating including groove creation, melody elements, vocals, arrangement and more.
Initial Project Layout
Huxley starts off with sample selection and initial processing and quickly moves to bass sounds to get a full loop happening quickly.
Musical Elements
After the main groove is created, Pads and a vocal sample are added to give character to the track and more processing is used on each element.
Adding Melodies
Huxley shows how he chooses and works with melodies and how to get them tuned and programmed into the track.
Arrangement and Mixing
Now that the track is really taking shape, Huxley starts to work on some arrangement and mixing with light automation, EQ and compressions throughout.
Editing and Effects
In this chapter, Huxley takes a deeper dive into more track arrangement, editing, signal processing and effects automation is done.
Finishing the Arrangement
The final arrangement sections are created and the track is analyzed as a whole and organized to get everything where it needs to be.
Advanced Processing
Huxley shows some of his more advanced processing tips including how to add stereo width, use of saturation and limiting to give the track polish.
Critical Listening and Fine Tuning
Nearing the end of the production, Huxley does some additional track reviewing, frequency adjustments, and overall imaging processing.
Finishing the Track
Finally Huxley gets the finished pre-master DJ ready with some final limiting and A/B referencing to make sure the track is up to par.
home page
Only registered users can see Download Links. Please
or login.