FXpansion BFD Heavy [BFD3]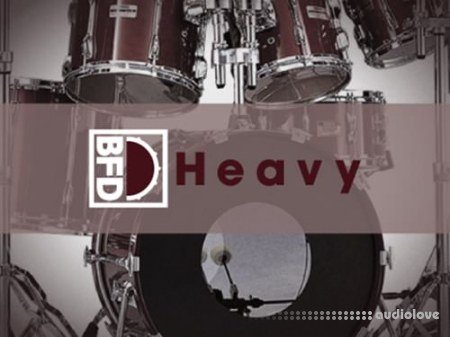 Team V.R | 08 November 2017 | 1.2 GB
BFD Heavy is an expansion for BFD3, BFD Eco and BFD2 featuring 2 stunning Yamaha birch drumkits and a variety of presets designed for hard rock and metal styles.
Containing meticulous recordings of both a Yamaha Recording Custom and a Birch Custom Absolute kit, BFD Heavy includes 3 kicks, 9 toms and a bonus reduced-detail Yamaha Jimmy Chamberlin steel-shell snare (taken from BFD Signature Snares Vol.2). Kicks include wood and felt beater versions while the bonus snare and 5 of the included toms are provided in stick and mallet versions. BFD Heavy's expressive articulations include rim shots and rim clicks on the birch toms and half-edge samples on the bonus snare.
BFD Heavy is recorded in similar studio conditions as BFD Percussion, other FXpansion Yamaha-based expansions such as BFD Maple Custom Absolute and the Mapleworks kits in BFD3.
► HIGHLIGHTS
Expansion for BFD3, BFD Eco and BFD2
2 Yamaha drumkits with bonus snare
3 Kicks played with felt and wood beaters
9 Toms (5 played with sticks and mallets)
Snare with sticks/mallets and strainer on/off
* - since all the *.exe are self-extracting RAR-archives, MacOSX users should first unpack them somehow
** - new expansions work only @ Team V.R release of BFD3 because preactivated. But R2R release requires activation of expansions.
*** - old expansions from BFD2 updated for BFD3
home page
Only registered users can see Download Links. Please
or login.