Overloud TH-U Slate Edition v1.4.11 UNLOCKED [WiN]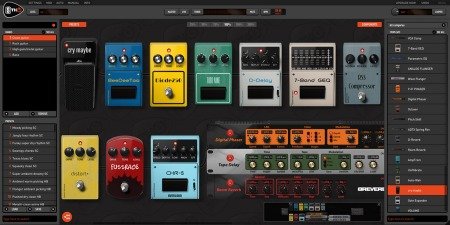 Team R2R | 27 July 2022 | 340.6 MB
Overloud TH-U Slate Edition is hands down one of the biggest features of the All Access Pass. You get OVER 100 MODELED PIECES, including 32 new amps, 39 new cabinets (including 15 OwnHammer Slate Exclusive), and 31 new effects pedals and modules. TH-U Slate Edition features exclusive OwnHammer impulse responses and utilizes a proprietary rig player technology, which allows users to reproduce entire rigs captured by manufacturers.
Team R2R Note:
(v1.4.11 UNLOCKED)
A witch says,

* No iLok driver installation is required.
* Our release loads faster and uses less memory than original.
* You can import any commercial Rig Libraries and SuperCabinet IRs.
* All TH-U gears are available.
* Unless you use AAX with legit PT, this is the heighest edition of TH-U family. Original TH-U doesn't have Slate Gear which is required to load Slate extra presets.

Rig Library and SupeCabinet IR :
Overloud.TH-U.Content.v1.4.11-R2R
home page
Only registered users can see Download Links. Please
or login.