MixWithTheMasters Inside The Track #51 Kuk Harrell [TUTORiAL]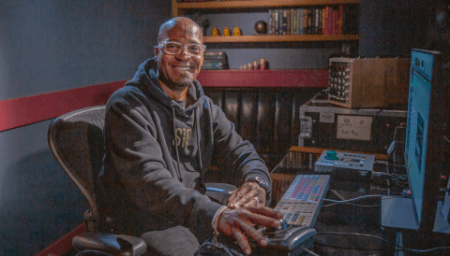 P2P | 20 February 2021 | 682.42 MB
We're thrilled to release our first ever series with the prestigious vocal producer, songwriter, arranger, and engineer Kuk Harrell! Hosted at Sphere Studios in Hollywood, this installment dives deep into the art and science of evoking, capturing, and embellishing a vocal performance. Referencing the multi-track vocal session of 'For You' by Why Don't We, Harrell auditions the demo recording, gives his opinion, then shares how he tracked and produced the material. He takes you through the various parts of the intricate pop vocal, comprising five male leads, octave doubles, harmonies, and ad-libs. He comments on the project from both a musical and technical standpoint – melodies, structure, stacking, tuning, tracking chains, plug-ins, and much more. Aside from teaching the key elements of his workflow, Kuk imparts his wisdom on the social and psychological aspects of coaxing the best possible take out of an artist in the studio.
PART 1
00:18:13
Demo commentary, sections, octaves, harmonies, ad libs, tracking plug-ins, headphone mixes
PART 2
00:09:37
Microphone preference & technique, preamps, compression settings, recording environment
PART 3
00:12:17
Stacking vocals, spatial image, music theory, workflow speed, tuning live & post
PART 4
00:17:12
Communication, handling negative energy, punching in, playlists, comping, alignment
home page
Only registered users can see Download Links. Please
or login.