David Glenn Mixing Vocals [TUTORiAL]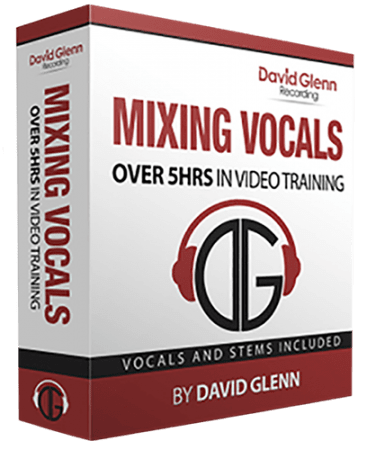 P2P | 04 December 2017 | 2.98 GB
Learn how to mix professional sounding vocals that cut through the mix. EQ, compression, parallel processing and more, mix engineer David Glenn will help you to develop your mixing skills by teaching you the art of mixing vocals.
HERE'S WHAT YOU'LL LEARN FROM THIS COURSE
Mixing Vocals is full of tips, techniques and strategies to take your vocal mixes from dry and dull to unique and exciting. I've included the multitracks so you can follow along every step of the way.
EQ
I'll teach you how to identify problematic frequencies, which frequencies to boost, and how to fix poorly recorded closet vocals.
EFFECTS
Make your vocals fit the track better by learning how to properly use reverb, delay and other effects.
COMPRESSION
Discover the power of compression. Learn how parallel compression and multiband compression can take your vocal mixing to the next level.
MULTIPLE GENRES
Pop, Hip Hop, Piano Ballad, Singer/Songwriter, Live Gospel... We've got a lot to cover!
PARALLEL PROCESSING
Learn how to do more with parallel processing than just compress. Tackle things like saturation, distortion, modulation and more in parallel.
BETTER MIXES
Simply put, once you learn these techniques you're going to improve your vocal mixing.
PLUS A WHOLE LOT MORE
Automation
Track by track examples
Layered FX
Filtering
Controlling Low Mids
Saturation
Distortion
Tremolo
Expanding
Add character to stock plugins
Vocal FX throws
My favorite FX
Parallel processing
Reverb throws
Sub splashes
home page
Only registered users can see Download Links. Please
or login.