MYT The Ultimate Guide to Producing Organic House Music [TUTORiAL]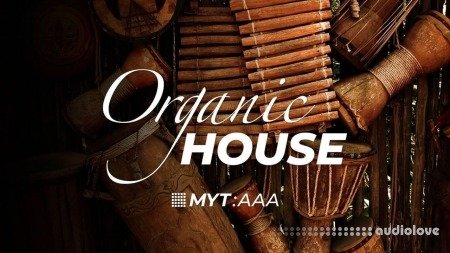 P2P | 24 April 2021 | 4.43 GB
What is Organic House Music?
Organic House Music is a style of Electronic Music that became prevalent at festivals such as Burning Man, Lightning In A Bottle and Desert Hearts in the last 5 years or so.
This style of dance music has been known by many names over the years, including 'Playa Tech'.
Beatport recently created the 'Organic House' genre, to better reflect the musicality and feel of the music, which is noted for its use of real acoustic instruments, often played by live musicians, with influences from many musical traditions from around the world.
These global musical influences include a strong emphasis on Middle Eastern, and Asian music cultures, and many of the traditional instruments from these parts of the world play a significant role in the genre overall.
Organic House Music is also renowned for being the main soundtrack for popular 'Day Parties' such as All Day I Dream, Woo Moon and The Gardens of Babylon.
These events contrast from the dark, all night affairs of the regular Dance Music scene, by often being held in locations of natural beauty, and tend to run earlier in the day.
Organic House Music is also noted for its slower tempo, and a more emotional. melodic musicality, with a style often compared to downtempo music, and cinematic film scores.
home page
Only registered users can see Download Links. Please
or login.