8Dio Rhythmic Aura Vol.2 Synthetic [KONTAKT]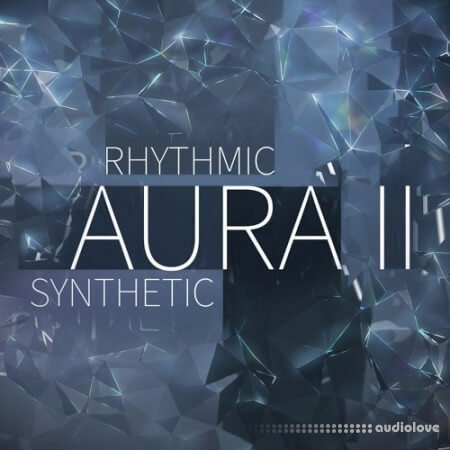 Team MAGNETRiXX | 05 December 2013 | 860 MB
Rhythmic Aura Vol. 2 "Synthetic" is a highly intuitive, yet advanced scoring tool designed to create new compositions or augment your existing compositions. This volume is a follow-up to our popular Rhythmic Aura Vol. 1 "Acoustic" – both volumes created by Academy Award Winning composer, Troels Folmann.
Rhythmic Aura 2 consists over over 450 synth-based arpeggiations made with analog- and virtual analog synths. The library contains 4 different source categories of sounds that each cover a different spectrum of your composition. The categories spans from bass to mid to high pitched auras and a comprehensive selection of arp-based ambiences. The entire library is tune based and keyswitches allows you to sculpt the aura to the key of your compositions, while other keyswitches allows you to trigger FX (ex. delay, filter, lofi, stereo field etc).
Rhythmic Aura allows you to create compositions from scratch, but it can also be used as an underscoring tool allowing composers to quickly "dress" their compositions to perfection.
Overview
Price: $249
Hybrid Scoring Tool focused on organic arpeggiations
Direct download / Cloud Server System
Core Articulations
Ambient Synth Auras
Low-range (bass) Synth Auras
Mid-range Synth Auras
High-range Synth Auras
Glitched Auras
Product only available as download
CORE ARTICULATION
450+ Tonal arpeggiations with high intuitive and flexible controls
All auras made from analog and virtual analog synth sources
All auras are organized into core patches – each containing 30 auras:
Aura Ambience 1
Aura Ambience 2
Aura Ambience 3
Aura Low-Range Bass 1
Aura Low-Range Bass 2
Aura Low-Range Bass 3
Aura Low-Range Bass 4
Aura Mid-Range 1
Aura Mid-Range 2
Aura Mid-Range 3
Aura Mid-Range 4
Aura High-Range 1
Aura High-Range 2
Aura High-Range 3
ADDITIONAL FEATURES
Bonus: Glitched Aura
Custom convolution reverb
Modwheel control of filter
Pitch-bender control of bit-resolution
Keyboard swithes for all FX
Lo-fi
Rotator
Delay
Convolution
Reverb
Distortion
Phaser
Low-Pass Filter
Band-Pass Filter
Screamer
Cabinet
Core Requirements
Full Retail version of Kontakt 4.2 or later required
1.3GB harddrive space
Ability to download
PC 2.5GZ+, 2GB ram
MAC 2.5Ghz, 2GB ram
home page
Only registered users can see Download Links. Please
or login.