Samples From Mars Rhythm From Mars [MULTiFORMAT]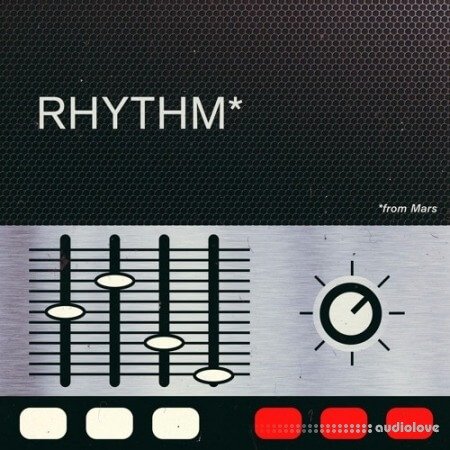 FANTASTiC | 01 June 2016 | 378 MB
A Rare Rhythm Box Sampled Through an SP-1200
"It's big and from the 70s" is the most information you can find about the Rhythm 700, also known as the TR 700. It's a rare, 3ft tall analog rhythm box that doubles quite nicely as a piece of vintage studio furniture.
Created by Roland in 1972, (the same year the company was founded), the rhythm represents one of Roland's very first products. The company's founder, Ikutaro Kakehashi, had originally built rhythm boxes as organ accompaniments in the 1960s with his company Ace Electronic Industries, (Ace Tone). The sound was unbeatable - early 70s analog drums, with airy hi hats, a punchy snare and the snappy analog percussion you might find on an old Suicide or Brian Eno record. It's older and a bit grittier (there is some noise) than its late 70s siblings the CR-68 and CR-78.
Recording the Original Rhythm 700
We played the patterns, turning up and down faders and recording all of the isolated hits cleanly through an API preamp and SSL gate to tape. The original kickdrum is punchy, but very high pitched, so in addition to recording it naturally, we applied further processing. By recording it to tape and playing it back at extremely slow speeds, we achieved much deeper bass drums. By inserting a Moog lowpass filter after the tape machine we captured all of the attack frequencies, while filtering the sustain, achieving a darker, more 808ish result. Then, we inserted a valley people dyna-mite gate, adding a punchy, analog click to each kick.
One the hits were recorded, we also grabbed full audio loops of each of the original patterns of the machine, with and without the kick drum. These patterns are great for adding momentum to tracks, especially in combination with the single hits. The Rex2 files are ready to be dragged into most DAWs, fully tempo synced.
Transforming the Sound Through the SP-1200
The original sounds are excellent but we wanted more, so we recorded every hit into our beloved Emu SP-1200. Multi-sampling each hit at 8-16 different pitches on the SP, we recorded the results to tape, and played back the tape at half speed, normal, and double speed to achieve even more hardware pitching. Ultimately this gave us up to 48 different pitches for each drum hit.
And since many of these sounds are tonal, the re-pitching allowed us to build keyboards perfect for basslines, chords and unique percussion melodies. If you've ever used percussion in this way you know how cool it sounds (check the demo). We continued to use the Dyna-mite for punch, and ran sounds through our Re-201 Space Echo for some Roland on Roland saturation.
The end result is a huge collection of crunchy and gritty analog-turned-digital drum hits, with that unique pitch aliasing the SP is so famous for.
WAV / Loops Contents:
1026 Total Unique 24bit WAV One Hits
46 Rhythm 700 samples recorded to tape
4 x 16 hit WAV drum kits
980 SP-1200 x Rhythm 700 samples re-pitched on tape
54 Original Pattern Loops from the Rhythm 700
Kick and No Kick variations of Patterns
Patterns available as WAV, REX 2 Apple Loops
Ableton Live 9.5 Contents:
2 x fully mapped Ableton Drum Racks containing all drum hits
4 x chromatically mapped melodic Ableton keyboards
54 x audio clips containing original Rhythm 700 patterns
Custom FX Rack for audio loops (see video)
Kontakt 5.5 Contents:
18 x fully mapped .NKI Instruments
1 x kit instrument containing assorted drums
16 x individual drum hit instruments
1 x pattern instrument contained original Rhythm 700 sliced patterns
Patterns support midi drag and drop into host DAW
Logic Contents:
18 x fully mapped EXS Instruments
1 x kit instrument containing assorted drums
16 x individual drum hit instruments
Reason 5:
2 x Kong drum instruments containing Rhythm 700 & SP-Rhythm kits
1 x NN-XT Instrument containing assorted drum kits
16 x NN-XT individual drum hit instruments
2 x Dr Octo Rex instruments containing 54 Rhythm 700 Rex2 patterns
54 x Apple Loops patterns of the original Rhythm 700 Patterns
Requirements
Ableton Live 9.5 (Not Intro)
Kontakt 5.5 (Will not work with Kontakt Player)
Logic 9+
Reason 5+
150 MB Free Space per format
home page
Only registered users can see Download Links. Please
or login.