Audio Mastering Essential Practices by Jonathan Wyner (FULL BOOK)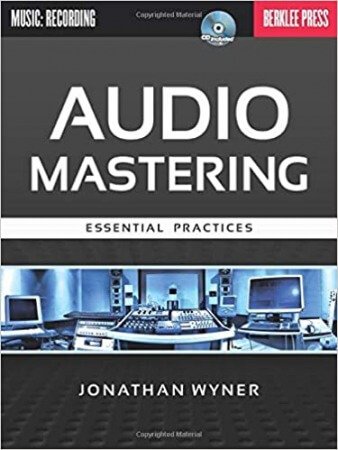 P2P | 12 June 2021 | MP4 | 118.77 MB
Improve the sound of your recordings. Mastering is the art of optimizing recorded sound, finding the ideal volume levels and tonal quality, and insuring data integrity necessary to produce a professional-quality duplication and distribution-ready master. This book introduces the techniques and tools of audio mastering, suitable for commercial and home/project studio environments. Technical discussions address gear, studio setup, methodologies, goals, and other considerations for making tracks sound their best, individually and in relationship to other tracks. The accompanying recording has audio examples that support two detailed case studies where readers can follow a mastering engineer's manipulations step by step.
Release Note:
This book that posting here is not in any ebook format because when I bought it, it didn't come with any downloadable non-DRM ebook. So, I just screen-recorded the whole book in "continuous scroll" mode with medium speed. This means that the book is in video format.

You can easily read the whole book by playing the video at a slower playback rate. This way you will be able to easily read the book and you can even pause the video at any time to read even more properly. This book has about 160 pages, so you can finish reading this book in a day.

The video quality is excellent. Everything is clearly visible. No need to worry about that.
home page
Only registered users can see Download Links. Please
or login.