Metric Halo SpectraFoo Complete v4.2.3.195 [MacOSX]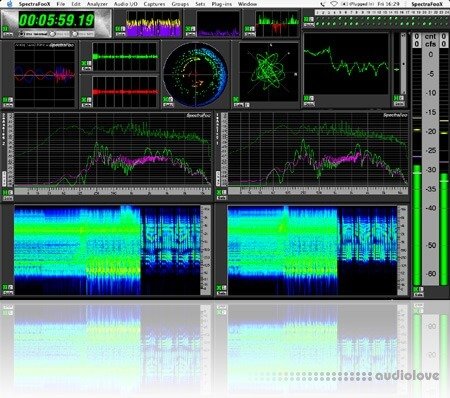 P2P | 27 July 2021 | 51 MB
Metric Halo's high resolution metering tools.
SpectraFoo provides all of the tools today's audio projects demand. Whether you are a live sound engineer or a studio mixer, you need the power of SpectraFoo.SpectraFoo is a collection of award-winning high resolution metering tools. 'SpectraFoo can analyze up to 24 channels of audio simultaneously, and features a completely flexible workspace.
SpectraFoo Complete provides the engineer with the complete toolset in the
Standard version, plus sample code metering tools, a 12 band signal generator, a
recording, playback, looping & static analysis system, and a complete transfer
function measurement system.
Features :
Lissajous phase scope
L-R Stereo power balance meter
Envelope history meter
Digital level history meter
Band-limited history meter
Full-featured audio frequency oscilloscope
Spectragram spectral history meter
PhaseTorch frequency-sensitive phase meter
Sample accurate digital level meter
Correlation meter
Correlation history meter
Parameter management system
Window sets
Link groups
home page
Only registered users can see Download Links. Please
or login.