KORG Collection Complete 08/2021 Updates [WiN]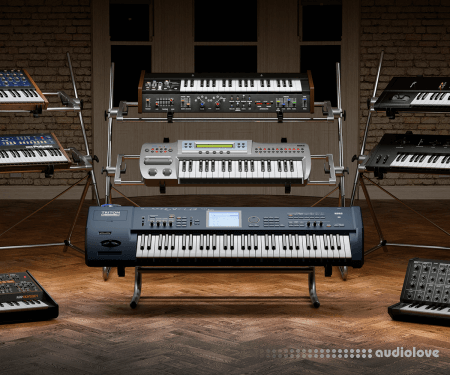 P2P | 06 August 2021 | 1.17 GB
Hardware Modeling, from Analog to Digital.
A Synthesizer Collection that beyond the Ages.
In 2004, KORG released the KORG Legacy Collection, a groundbreaking endeavor to authentically recreate the company's most famous synthesizers in software. The KORG collection was renewed in 2017 with the addition of the ARP Odyssey. 2019 brought KORG Collection 2, with a faithful recreation of the TRITON, as well as newly refined GUIs for all prior plugins.
Now in 2021, KORG Collection 3 introduces three new software recreations to the world: KORG's first mass-produced analog synthesizer, the miniKORG 700S, the MOSS Tone Generator-powered Prophecy, and the Triton Extreme, the vacuum tube-equipped high point of the Triton series. KORG Collection 3 has now expanded to be a thrilling collection of iconic sounds from the '70s, '80s, '90s, and '00s.
All PlugIns and Standalones has been updated on 20.07.2021
Included:
KORG ARP Odyssey v1.3.0
KORG LegacyCell v1.5.0
KORG M1 v2.2.0
KORG MDE-X v2.2.0
KORG miniKORG v1.0.0
KORG MonoPoly v2.2.0
KORG MS-20 v2.2.0
KORG Polysix v2.2.0
KORG Prophecy v1.0.0
KORG TRITON v1.3.0
KORG TRITON Extreme v1.0.0
KORG WAVESTATION v2.2.0
Due its not allowed to make a collection using a KeyGen from another release its not included here. Simply download this:
KORG Prophecy v1.0.0 + Keygen-RET
and use the KeyGen.
home page
Only registered users can see Download Links. Please
or login.