Projects,Templates / Video Tutorials
Warp Academy Source Code Ain't no Sunshine [TUTORiAL, DAW Templates]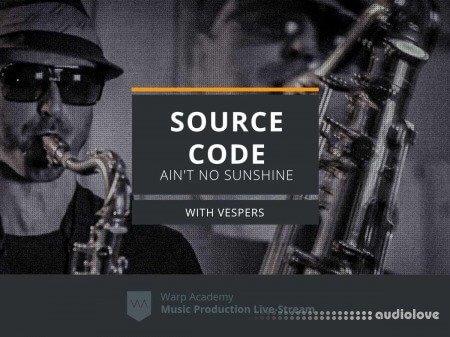 FANTASTiC | 22 August 2021 | 1.57 GB
Source Code is a special series we offer at Warp Academy where a veteran producer is brought in to reveal all the production secrets used to make one of their popular songs. This episode is with Vespers where he'll peel back the layers and walk you through his highly acclaimed bass-music rework of Ain't No Sunshine.
By unlocking the project file (the "source code") and exploring the full depth of the tune, you'll learn invaluable aspects of sound design, composition, workflow, mixing, and mastering. You also get to download and keep the real project file so absolutely nothing is held back!
Source Code is all about real world, practical knowledge and reverse engineering commercially released productions. No theory here, just straight up, legit tips that actually work.
WHAT YOU'LL LEARN:
Level-up your sound design skills
See how how all of the core sounds were made and processed
Tons of never-before shared techniques
Discover all the hidden secrets and workflow tips inside the music
Includes tons of mixing and processing chains
Learn how the custom Racks and FX chains were constructed
See how you can flex the full potential of Live's devices
Pick up countless engineering pro-tips
Your ticket to bigger, fatter, more polished sounds
See how a professional audio engineer uses all the power features of Live
Hear the finished master, then explore how each track and sound was meticulously mixed
Check out the full mastering chain on the song
WHAT YOU GET
The Ableton Live project file for this song
All the effects, Racks and processing chains used
2 hours of training
home page
Only registered users can see Download Links. Please
or login.