GuitarZoom Creative Soloing with Steve Stine 2020 [TUTORiAL]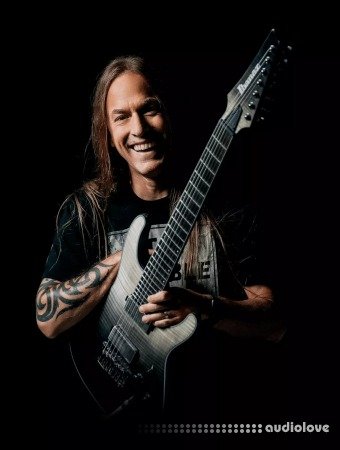 P2P | 14 September 2021 | 8.32 GB
This course is a comprehensive breakdown and study of the biggest problems and flaws guitar players have with learning how to "flow" across the guitar smoothly and effectively when they solo to create comfort, smoothness and confidence in their "automated" abilities on the guitar.
This course is not a study in theory: we will focus on trying to break down what you are doing, how you are doing it and how to optimize the way you do it.
We'll analyze obstacles to playing smoothly (changing strings, positions, uncomfortability, lack of flow and smoothness) to define the solution: understanding "escape routes" - how
to "move" and "connect" across strings and positions, both vertically and horizontally, to create smooth transitions and automatic executions of these to make your solos more comfortable and sound more authentic.
Two major parts are as follows
1. Unlocking the soloing connection
2. Solo Builder
PDF document with tabs is included as well as 18 licks to build your solo upon.
home page
Only registered users can see Download Links. Please
or login.