Transcending Music Audio Top Dog 100 [Nebula]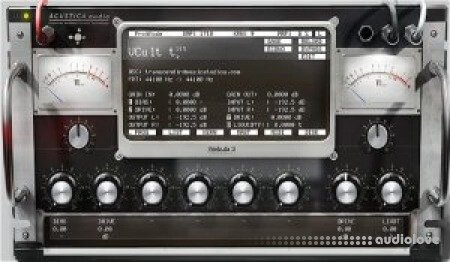 Team MAGNETRiXX | 05 March 2014 | 18 MB
Top Dog 100 is based on a custom signal chain focused around the old Boss 100 Guitar preamp. One of the first in guitar modeling, this is no digital or "in-the-box" type of
emulation. It's an all analog driver with different modes of operation. Here's about 18 MB of a simple yet effective "Preamp" Nebula preset. You will find that using this as a front end driving Pre before your main guitar emulation Pre, will tightened up the sound. It will impart an almost 3-D quality to flatter sounding digital emulation, letting the strings shine and enhancing the
relative guitar mid range without harshness. Listen to the examples and also try it for yourself!
Tips: this is a convenient analog solution via Nebula that can bring a unique sonic quality to the digital world. Remember that this is like introducing a Driver Preamp in the real world. So
it does not go after the main Pre/Poweramp nor does it go after the cabinet. This is to be used first in the chain. Also, you may find that backing down the gain or drive within your main
Pre/Poweramp plug-in may actually sound better with this preset. In this case"Drive", in the preset, can be used for subtly increasing force and aggression. Hope you enjoy it!
home page
Only registered users can see Download Links. Please
or login.