YAMAHA Vocaloid4FE Plus VOCALOID5 Support Mod [WiN]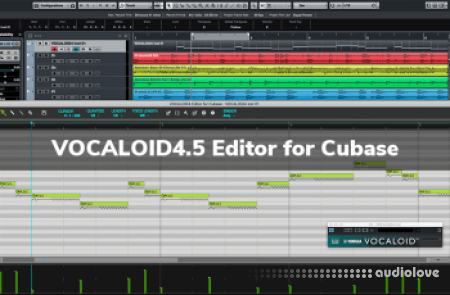 Team FPXX | 20 September 2021 | 69 MB
The cracked version editor allows the importation of Vocaloid 2/3/4/5 vocals, though Vocaloid 5 and legal version V2/3/4 need to import via a progam. Cross-synthesis unlocker was also added, allowing the user to switch between two of a character's vocals built for the same language smoothly using a time-varying parameter without specially voices. This feature is accessible by Vocaloid 3/4/5 vocals.
the execute platform was be tested in Windows 7/8/10/11 and Linux(with Wine 6.0.1),MacOSX(with WineHQ).
From FPXX:
As we know, VOCALOID4 cannot load and recognize VOCALOID5's voice bank (including modifying the registry, etc.).but infact,the latest generation VOCALOID5 voicebank was be set up to be compatible with VOCALOID4, so YAMAHA has included a Cubase version of VOCALOID4 with VOCALOID5 for this purpose.but for some reason,YAMAHA banned the VOCALOID 4 Editor to read VOCALOID5 voice bank.
We build a crack in VOCALOID4FE and package it as a mod.This mod hacked the limit lock, and setup a importer to load them.(It's actually based on VOCALOID4 Free Editor,and the importor supports VOCALOID5 voicebanks as well as VOCALOID4/3 voicebanks)
It functions the same as VOCALOID4.5 Editor for Cubase, you can use any function of it like VOCALOID4.5 for cubase.
All mod and file change is basic on the VOCALOID4FE 4.3.0.and port some dll files from VOCALOID5.
home page
Only registered users can see Download Links. Please
or login.