MixWithTheMasters Mixing In Atmos #1 Dolby Atmos REPACK [TUTORiAL]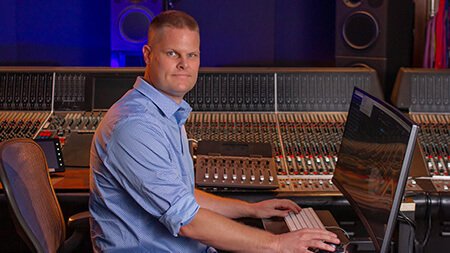 P2P | 07 October 2021 | 903 MB
Join us at Capitol Studios for our debut series on Dolby Atmos! Set in the impressive room of Studio C, this instalment serves as the first episode of our 'Mixing in Atmos' collection. Dolby Music expert Ceri Thomas introduces the cutting-edge technology, then gives a comprehensive walkthrough of its components, applications, and workflow. He explains hardware and software requirements for various setups, demonstrates how to configure an Atmos session in Pro Tools, discusses best practice, and so much more. Thomas is clear and concise in sharing his knowledge, but pay close attention if you're new to the format – there is a wealth of detailed information presented about this fascinating step forward in audio!
PART 1
00:17:26
Studio setup, three-part system, speaker layout, beds, objects, I/O configuration, sound field  
PART 2
00:20:00
Binaural translation, 3D panning, parameters, zones, frame rate, target curve, loudness
PART 3
00:16:30
Renderer windows, routing, metadata, downmixes, working ITB, mastering & production suites
PART 4
00:07:05
Mix room structure, optimization, studio on-boarding, monitor control, interfaces, A & B chains
PART 5
00:21:28
Transition from stereo, music panner plug-in, automation, DAMF export, tools in development
REPACK Notes: Fixed partial translations on Spanish subs 2&5
home page
Only registered users can see Download Links. Please
or login.