Listen to Classic Rock! Exploring a Musical Genre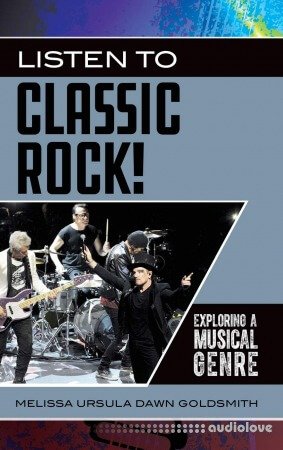 English | 2020 | ISBN: 1440865787 | 332 Pages | PDF | 6 MB
Listen to Classic Rock! Exploring a Musical Genre provides an overview of this diverse and complex musical genre for scholars of classic rock and curious novices alike, with a focus on 50 must-hear musicians, songwriters, bands, and albums.
Listen to Classic Rock! Exploring a Musical Genre explores in detail the genesis, evolution, and proliferation of classic rock. It begins with a background on the development of classic rock and its subgenres. Next, an A to Z listing of artists (musicians, songwriters, and bands), albums, important concerts, and songs; a chapter on classic rock's impact on popular culture; a chapter on classic rock's legacy; and a bibliography. This organization gives readers the choice of starting from the beginning to learn how classic rock and each of its subgenres emerged after rock and roll or skip ahead to a specific artist, recording, or song in the Must-Hear Music section.
This volume stands out from other resources on classic rock for its listening-centered approach. Most books on classic rock focus on trivia, history, terminology, or criticism. It also explores the sound of the music of important artists and offers musical analyses that are accessible to upper-level high school and lower-level undergraduates while at the same time maintaining the interest of classic rock aficionados and scholars.
Explains classic rock composition and songwriting techniques as well as studio production values
Considers the vast array of classic rock styles as well the diversity of artists who recorded classic rock
Includes often overlooked contributors to classic rock such as Jim Croce, Marvin Gaye, Tina Turner, and The Ventures as well as overlooked subgenres such as soft rock
Covers rock and roll's precursors that helped give rise to classic rock as well as how classic rock has continued as a popular music genre from the late 1970s into the present
Offers historical context of the development of classic rock, discussing its lasting impact on popular culture and its legacy
home page
Only registered users can see Download Links. Please
or login.