UVI Soundbank Digital Synsations Vol.2 v1.0.2 [Synth Presets]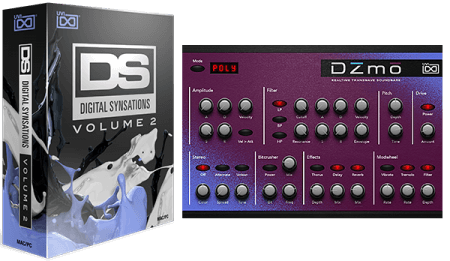 Team DECiBEL | 26 November 2021 | 16.99 GB
The late '80s and early '90s was a time of great technological change, ushering in the digital-era and bringing with it exciting new possibilities. Over the years a legion of digital synthesizers appeared from all across the world, reforming the very idea of what a keyboard could do. Equipped with new and innovative synthesis techniques, these machines would forever change our sonic landscape and lay the groundwork for the modern software instruments and effects that we use today. Digital Synsations Volume 2 is the next step in our journey to revisit and preserve these revolutionaries, exploring the capabilities and unique character of 3 digital synths from the '90s.
Digital artefacts
The influx of new synthesis techniques gave way to many phenomenal and unique synthesizers. In fact, so many were released in such a short time that a number of truly great keyboards were lost to the spotlight. It's a passion of ours to unearth and explore these gems, as they each have a truly unique signature and many of them are becoming lost to time. We're both proud and excited to share these sonic treasures with you. For some they will be a reunion, for others they will be completely new, in both cases we look forward to hearing their voices come alive as music once again.
An inspired touch
With a deep understanding of the unique qualities of these machines, both their synthesis techniques and signal paths, our sound designers were able to draw out the aural signatures of each synth, designing a library of patches that clearly resound with the soul of each keyboard. These sounds formed the foundation of DS Volume 2. Over 20,000 professionally recorded samples used across 500 presets deliver the authentic sounds and vintage digital character of these synths. Now you can explore, tweak and edit these classic synths with all the conveniences of a modern software instrument in your DAW of choice.
DIGITAL MAVERICKS OF THE '90S REVISITED
- 3-instrument suite delivers authentic sounds of vintage digital synths
- Over 500 patches push the hardware to their limits
- Intuitive interfaces and modern controls allow exploration of new sonic territory
home page
Only registered users can see Download Links. Please
or login.