Samples / SFX (for Film/TV/Game)
SoundMorph Future Weapons [WAV]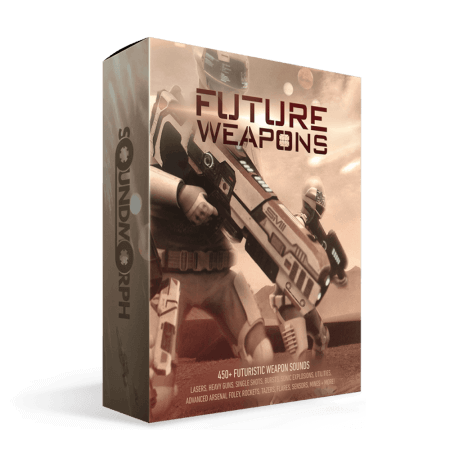 P2P | 21 May 2015 | 776 MB
Welcome to SoundMorph's Future Weapons soundpack, one of the most advanced weapon sound effects libraries ever created.
Drawing inspiration from some of the latest modern sci-fi films, Future Weapons takes high tech weaponry to whole other universes. Divided into two factions 'Alliance' and 'Resistance', Future Weapons creates sonic signatures for both good and evil forces. Providing excellent designed sounds and source to get you started on crafting your own advanced arsenal, Future Weapons is a must have for the twenty-first century sound designer.
Created in collaboration with Frederic Devanlay and Cedric Denooz. two of the worlds most talented French Sound Designers, Future Weapons features more than 450+ sounds and 1.75GB of 24bit/96khz .WAV files, all meticulously embedded with
Soundminer & Basehead metadata, including:
Ammunitions
Alliance Weapons
Alliance Weapons Foley
Rocket Launcher
Blaster Machine Gun
Resistance Weapons
Resistance Weapons Foley
Utilities, Sensors, Mines, Shields, Flares
Rifle Mechanisms, Electric Layers, Tazers
home page
Only registered users can see Download Links. Please
or login.