Master Handbook of Acoustics, 7th Edition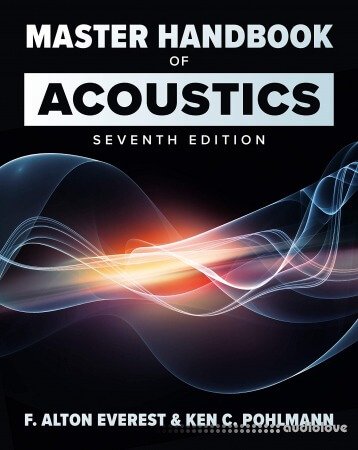 English | 2021 | ISBN: ‎ 1260473597 | 656 pages | True PDF EPUB | 52 MB
The industry standard guide to room acoustics―fully updated with the latest advances
Based on the classic text written by acoustics pioneer F. Alton Everest, this revised resource presents the fundamentals of acoustics along with time-tested solutions and detailed room designs.
Acoustics, Seventh Edition explains the art and science of room acoustics and architecture by combining theoretical instruction with matter-of-fact engineering advice. The numerous room designs inside—complete with floor and elevation plans and performance analyses—can be built as presented or adapted to meet specific needs. You will get designs new to this edition, including video teleconferencing rooms and voice studios, as well as new details on listening room and recording studio construction.
Inside, you'll discover how to:
Control and utilize sound reflection, absorption, diffraction, and diffusion
Calculate room reflections, reverberation times, and modal resonances
Perform acoustical measurements and site surveys and choose construction materials
Install modules to optimize early reflections, reverberation, and diffusion
Design and construct home theaters, project studios, control rooms, recording studios, and other acoustically sensitive spaces
Reduce HVAC noise levels and achieve excellent sound isolation with proven wall, window, and door designs
Analyze the acoustics of concert halls, auditoriums, and places of worship
Incorporate psychoacoustics in your designs to optimize room performance
Understand the operation of room acoustics modeling software
Utilize the supplied cost-effective plans and specifications for a variety of listening and recording rooms
home page
Only registered users can see Download Links. Please
or login.