Udemy The Secrets Of Routing In Reaper [TUTORiAL]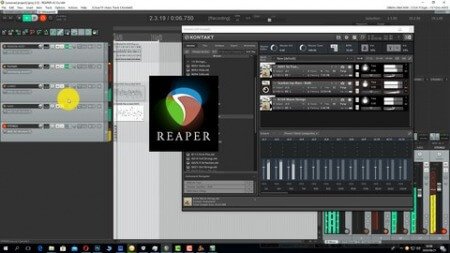 P2P | 22 June 2022 | 1.51 GB
Learn Midi and Audio routing In Reaper With Just One track.
This course teaches you how to route kontakt player and reason in reaper using one track for triggering your midi data and using the very same track for outputting your audio information. Traditionally you would have one track to trigger the midi data and you would have another audio track to output the audio information. If you are working on a project that requires more midi instruments it becomes unmanageable and very confusing. It is very very easy once you get your hands on it and it will also help you to understand how Reaper handles and transmit midi and audio within its engine. This course is for those who are using Reason and Kontakt player for there production purposes, it does not matter also to those who does not use reason or kontakt, what is important is to get the idea of how things are done then you will be good to go. Once you know how to do it with kontakt and reason I tell you what, you can route anything. The course teaches you everything that you need to know in terms of routing if you have just got your hands on the program or you may want to improve your routing skills as a professional, It have never been done before in reaper and here you got it. Lets get routing in reaper.
home page
Only registered users can see Download Links. Please
or login.