inMusic Brands BFD Percussion [BFD3]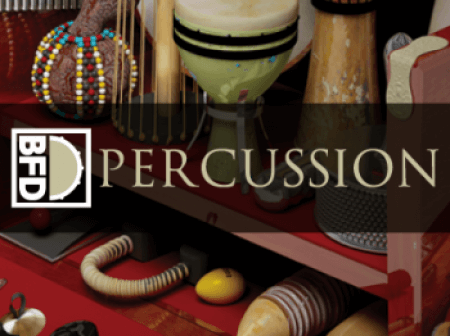 P2P | 28 June 2022 | 3.6 GB
Percussion
Expansion for BFD3, BFD Eco and BFD2
26 GB of vibrant, detailed percussion
Latin and world percussion
Junk percussion and household objects
Bells, blocks, tambourines and chimes
Esoteric waterphones and bowed gongs
Groove sets included
BFD Percussion adds an extensive suite of detailed percussion instruments to your BFD3, BFD Eco or BFD2 installation.
Its sounds cover latin, world and kit-centric percussion as well as outlandishly strange junk percussion and kitchenware.
Included are congas, bongos, timbales, djembes, darbukas, udu, ashiko, bodhran, chimes, triangles, shakers and tambourines alongside esoteric effect sounds like thundersheets, waterphones and bowed gongs. The grotesquely beautiful junk percussion range includes trashcans, saw blades, saucepans and other intriguing household objects. In fact, BFD Percussion literally contains the kitchen sink - in full multi-sampled, multi-articulated form!
BFD Percussion is produced in a similar setting to BFD Jazz & Funk Collection and the Mapleworks kits in BFD3. With a tight and focused room sound and a high-end recording chain, BFD Percussion perfectly captures the lush ambience and expressive depth of these eclectic instruments and is perfect for use in all styles of music. The collection also comes with a bonus set of percussion Groove performances.
SYSTEM REQUIREMENTS
Minimum Requirements: Windows 10 version 1909 and above, OSX 10.12 and above for Mac, BFD3 version 3.4 and above. Internet connection for product download
This is an updated library from inMusic Brands. The installer is original, with the exception of changing the serial number in one of the files to bypass the library activation later

Install the library
Launch BFD3, go to the Tools - Set up content locations tab
Press the Search Folder button and specify the folder with the installed BFD Percussion library
home page
Only registered users can see Download Links. Please
or login.