Overloud TH-U Content v1.4.11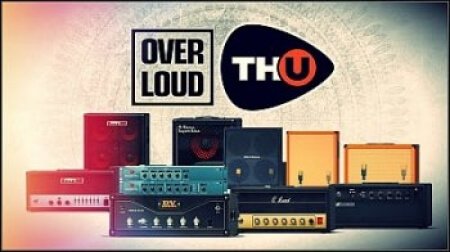 Team R2R | 27 July 2022 | 574.53 MB
The TH-U Premium license includes the SuperCabinet, the revolutionary IR processor, based on Overloud's Fluid Convolution Technology, which allows to create cabinet tones in a way that has never been possible before.
Graphically browse the IR libraries
Access one of the largest high resolution IR collection ever created!
Compose your cabinet tone with the unique multiband mode
Be creative: blend multiple IRs and monitor the result
Create huge stereo guitar tones
Make it part of a TH-U preset or...
... export the final IR and load it into your hardware modeler
Team R2R Note:
(v1.4.11)
A witch says,

Release contains all Rig Libraries and SuperCabinet IRs.
-----------------------------------
Some libraries are updated and changed their name due to the trademark issue.
Our release contains the latest RigLibs. Overloud preset handling system has some issue about dealing RigLibsupdate. If you think you have old version installed before, you should
remove your old presets and import them again.
%APPDATA%\Overloud\
Do not forget saving your presets you made before removing!
home page
Only registered users can see Download Links. Please
or login.