Samples / MiDi / Sound FX (for Music)
lapix HiTECH NINJA SAMPLES Vol.2 [WAV, MiDi]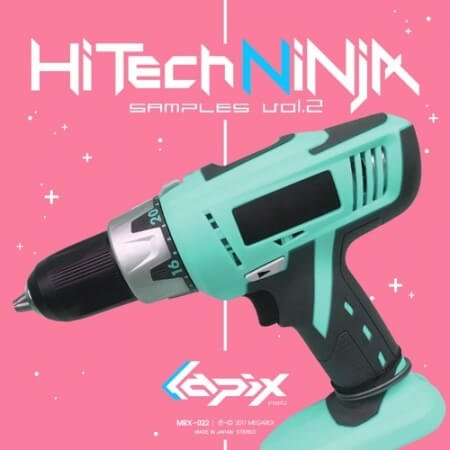 Team DECiBEL | 28 July 2022 | 474.6 MB
The most important high-tech sampling collection "HiTECH NINJA SAMPLES vol.2" by "lapix" who continues to run at the top of the high-tech scene, "Hitech Ninja", is here!
Just stay out of the gate! The high-tech sound, which should be called a secret ninpo book, is released generously! It is not necessary to explain that it will be an immediate force for the production of dance music, not to mention psychedelic. !! High-tech full-on, psychedelic The perfect library for ninjas interested in ninjas and DTM beginners, and the source of inspiration! In addition, a special demo song newly written by lapix is included! !! !! Even though I'm stealth, I reveal my hands. Exemple dedicated to tomorrow's rivals that are widespread all over the world! Bible!
Recording Sounds (* Contents)
Acid
Bass & Bass Loops
Claps
Cymbals (Crash,Open Hihats,Close Hihats)
Effects (Booms,Hits,Impacts,PsyMisc,Rises,Scratchy,Sweep Down,Sweep Up,Zaps)
Fills
KickRolls
Kicks
Loops
SnareRolls
Synths
Vocals and Shouts
Demosong
home page
Only registered users can see Download Links. Please
or login.