Woulg Compress And Distort [Ableton Live]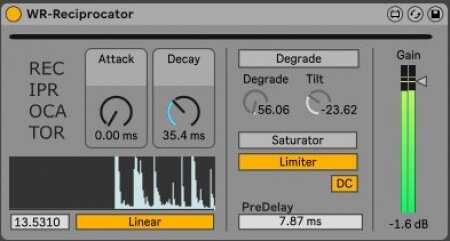 P2P | 06 November 2022 | 12.49 KB
3 Tools for compressing and distorting your sounds in interesting ways!WaveDrawshaper
! I got sick of looking for a waveshaper where I could just draw the damn waveform so I made one. You can get all sorts of strange sounds out of this bad boi, from tube amp emulation, to harsh clipping, to bit reduction. Try your hand at the divination station and conjure your own secret flavor of distortion today!
Comprest
! This is a compressor with a subtle design change. Instead of using RMS or peak detection, it uses a customizable envelope follower for detection, this allows you to get some insanely slappy, smacky, smashy smashy sounds, and even some distortion, depending on how you set the controls (and it has a high pass filter on the detection circuit, which can be easily extended to be any filter shape you want with some light max patching - btw if you want maxforlive lessons sign up here lessons.woulg.com). I find it works best to dial it in very aggressively, and then blend it nicely with the dry signal. Have a peak inside if you've even been curious how a compressor works (this isn't how they usually work, but it's a good intro to the concepts).
home page
Only registered users can see Download Links. Please
or login.