Minimeters v0.8.9 [WiN, MacOSX]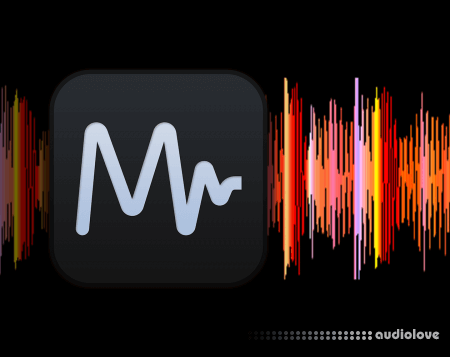 P2P | 26 January 2023 | 58 MB
Monitor your system audio on Windows & Linux, take in any input / loopback device on Windows, macOS, & Linux (more info), or simply drop MiniMetersServer at the end of your master channel in the DAW of your choice.
MiniMeters is designed to be minimal and persistent. It can be used in a single horizontal bar and/or with some modules "popped out" to new windows.
Choose your own Modules
Mix & Match modules to find the best layout for you.
Spectrogram
View the frequency history of your audio.
Settings:
Choose the orientation of the Spectrogram view.
Stereometer
Check the stereo width and balance of your audio
Mode: Logarithmic Linear Lissajous
Color Mode: Static RGB Multi-Band
Waveform
See the waveform representation of your audio in realtime.
Color Modes: Static Multi-Band
Peak History: Display the Multi-Band level history atop the Waveform
Peak / LUFS
See a simple view of your immediate peak value (left) & LUFS value (right).
Oscilloscope
See the most immediate wave representation of your audio in realtime.
Choose whether you would like to sync the Oscilloscope to the lowest frequency of your audio, or you'd prefer the quickest view.
Spectrum Analyzer
View the frequency content of your audio.
Mode: FFT Color Bars Both
Smoothing: Choose the speed of the the view.
Channel: Select Left/Right or Mid/Side.
Frequency Readout: Display the the loudest frequency's pitch in an overlay. Useful for finding the key of a song or sound.
...and more!
Choose Your Favorite Colors
MiniMeters includes a wide variety of themes.
...Or Make Your Own Theme: Themes are fully editable and customizable. The included template is a great place to start.
Audio!
You've got options on how to get audio into MiniMeters
Everywhere: Just drop the included MiniMetersServer (VST3 / AU) plugin on your DAW's master channel (after any effects) to easily route audio into MiniMeters.
On Windows: Capture your full system audio by default.
On macOS: Use an external loopback driver. There are many good tools for this.
For more info check the help documents.
Available For:
Windows 10+, macOS 10.13+, Linux Kernal 5+
x86 (Windows, macOS, Linux) or Apple Silicon (macOS) processor
Screen Resolution 1280x720 or greater recommended
Support for OpenGL 3.3 or later.
Optional:
VST3, AU hosts supported for the MiniMetersServer plugin.
home page
Only registered users can see Download Links. Please
or login.