Equipped Music Slow Motion Tokyo Soundscapes Vol.1 [WAV, REX]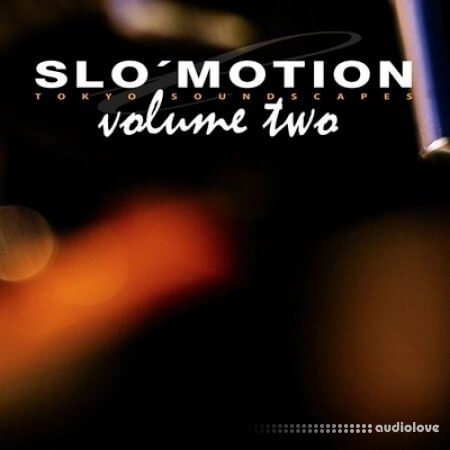 Team MAGNETRiXX | 21 December 2013 | 1.37 GB
Airy and eerie, Slo' Motion is a sound library that will make you feel the Tokyo night life. Recorded with attention to detail and quality, this sample library is a real treasure chest of real-world sounds and organic music. Slo' Motion is where field recordings, instruments and loops meet in perfect harmony to give the producers that extra something that will bring music to life and anchor it in an anime realm. With a manga to sci-fi soundtrack feel, this is the place to look for inspiring sounds. Now exclusively available as a download.
Slo' Motion Contains:
Loops & Samples in 60, 65 & 70 Bpm. Endless Looping Soundscapes with Bladerunning Rhodes & Eno Land Piano, Synth & Guitar Tones/Chords. Deep Sleep & Dub Style Bass Loops and Dark City Tokyo Sound FX, Hazy Bird& Nature FX. Hypnotic Kalimba & Gamelan Anklung Loops with Discrete Traffic Style Percussion. Mystical Fragmented Drum & Percussion Loops with Dirty Valve Driven Organ Beat Box Loops & Samples.
"What I love most about Slo' Motion: Tokyo Soundscapes is its simplistic and emotional approach to making music. With meticulously chosen loop points, you can assemble elements layer upon layer in near endless fashion without once having to worry about bar length, style, song structure, meter, or quite often even key. Magically, the elements all seem to work together no matter how they are combined.", Jason Scott Alexander, Virtual Instruments Magazine

"Give your chill a warm, Ambient fuzz or get really slack and drop out completely to slick soundscapes that'll have listeners gasping at your ingenuity. It's downtown Shibuya, it' Blade Runner neon, it's the sound of the urban future. If you're making downtempo - an absolute must.", Future Music Magazine
Tech Specs:
VOL 1 CONTAINS:
Loops 60BPM
50 Tokyo Soundscapes
30 Chord and Tones
29 Bass Loops
20 Tokyo Noise Loops
12 Nature FX
26 FX
15 Gamelan and Thumbpia
19 Descrete Percussion
32 Rhythm Fragments
40 Rhythm Box
280 Rex Files
Sounds and Hits
50 Epic Chords and Tones
61 Synth and Pad Chords
25 Guitar Chords and Riffs
25 Bass Tones
30 Mixed FX Sounds
137 Drum Hits
71 Percussion Hits
home page
Only registered users can see Download Links. Please
or login.