killihu inScale v1.0 for Max for Live [Max for Live]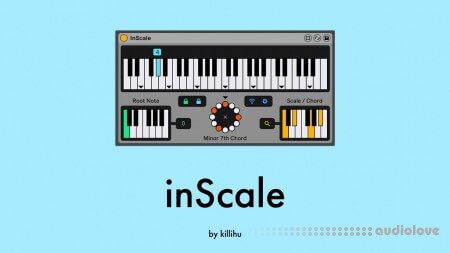 FANTASTiC | 30 November 2022 | 173 MB
inScale is a device that allows you to play MIDI notes always in the selected scale. Unlike other similar devices, inScale has some features that offer more versatility for both composition and live performance.
These are the main features of the device:
Create up to 20 presets with different scales/chords.
Use the white keys on the keyboard to always play in the selected scale.
Use the black keys on the keyboard to change presets.
The first octave of the keyboard changes the root note of the scale.
More than 400 scale presets sorted by categories.
Possibility of remote control using Android and iOS devices.
Included with inScale is a remote control for Android and iOS devices.
It is not necessary to use the device but it helps to avoid having to be in front of the computer. It can be run on a tablet that you can place next to your external MIDI keyboard.
The remote's color scheme syncs with Live's color theme.
home page
Only registered users can see Download Links. Please
or login.