Harderclass D-Sturb Masterclass 2020 [TUTORiAL]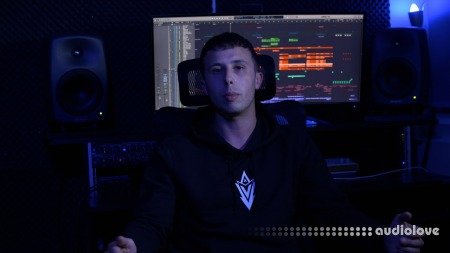 P2P | 03 December 2022 | 2.58 GB
In this Masterclass you will sit in the studio next to D-Sturb and have him explain to you exactly how he approaches music production. If you are struggling with making Hardstyle Kicks, this class is meant for you. Jorrit will show you how to make a new kick from scratch guiding you through every step of the process of doing this. Plus you will learn how to make and layer leads and chords to create a full and fat sounding Hardstyle chord progression. Additionally D-sturb will show you how to master your tracks and will go into how to come up with ideas for your tracks, how to deal with tracks that are not working and how to make sure you finish your tracks.
Topics covered in this Masterclass
Making Kicks from scratch
Kick FX
Kick Rolls
Using Clip Distortion
Using EQ
Layering Kicks
Kick Punch
Kick filter effect
Fills & FX
Mastering
Making the Chords
Making the Bassline
Making the Melody
Chords
Leads
Layering Synths
Designing and choosing the right Synths
Distortion
EQing
How to get ideas for a new track
How to deal with tracks not working out
How to approach finishing a track
Included resources in this Masterclass
D-Sturb Samples
D-Sturb Presets
Personal message from D-Sturb
DAW: Logic Pro
home page
Only registered users can see Download Links. Please
or login.