Harderclass Sefa Masterclass 2021 [TUTORiAL]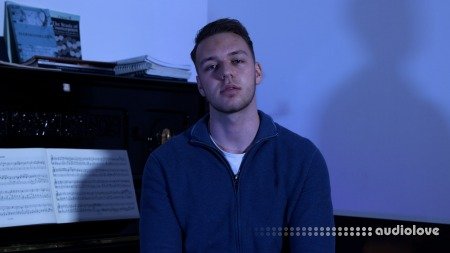 P2P | 04 December 2022 | 6.83 GB
In this 4 hour Masterclass you will sit in the studio next to Sefa and have him explain to you exactly how he approaches music production.
No track walkthroughs this time as the main focus of this class is on making kicks, coming up with a melody + chords and using these ingredients to build a track from scratch. In the class you will be learning essential music theory and history helping you achieve a deep understanding on how to create your own banger themes. We all know Sefa is a wizard when it comes to this and he definitely hasn't held any knowledge back on these topics going deeper into sound design and mixing as well as building an insane kick from scratch in record time.
Topics covered in this Masterclass
Building a Kick from Scratch
Kick FX and arrangements
Adding and processing Drums
Making a Melody from Scratch
Making Chords that fit the Melody
Layering Leads to create full Chords
Coming up with Chord Progressions
Music Theory that will help your Music Productions
Music History that helps you as a Producer
Building a track from Scratch
Coming up with the melody
Sound designing the lead
Filling up your track
Making the break and the build up
EQ'ing
Making leads in Sylenth
How to make your kick part interesting using drums
Layering Leads / Synths
Making a Bassline
Reverb & delay
Making a Drop
Making a Buildup
Arpeggio Sound
Building a track from Scratch
Chords
Coming up with Melodies
Included resources in this Masterclass (Coming asap)
Sefa Project File
Personal message from Sefa
DAW:AbletonLive
home page
Only registered users can see Download Links. Please
or login.