ElisabethHomeland Valhalla Wraper [Max for Live]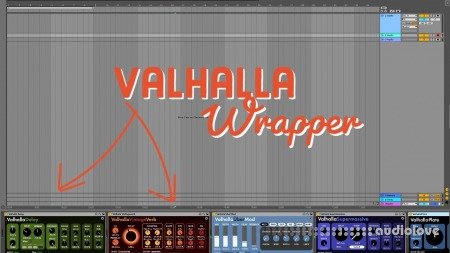 P2P | 31 January 2023 | 30 MB
Use the amazing ValhallaDPS plugins like native ableton devices!
-You can easily access any parameter without opening the GUI ( but you can still open it if you like : ) ).
( www.vallhalladsp.com)
DISCLAIMER:
- These max for live devices not recreations of the original plugins. you still have to have the vsts installed! ( It's just a top layer for them : ) Also It's preferable to use the VST3 versions!)
- Preset browsing only avaliable by opeing the native Gui with the top right button.
- These are max for live devices so you're gonna need either Live suite, or live standard with max.
Push integration included!
Compatible with Live 10 and 11.
There's wrappers for all available ValhallaDSP Plugin!
Installation :
you can put these devices into your user library, basically anywhere.
Default location of the User Library:
When you install Live for the first time, the User Library is created at this location:
Windows: \Users\[username]\Documents\Ableton\User Library
Mac: Macintosh HD/Users/[username]/Music/Ableton/User Library
Please note that Live has to analyse your user library after you put your devices in there... It could take a while. For the time being, you can just drag and drop these devices on your track from your user library. until Live analyses your folders.
Always use the latest plugin versions of the plugins. ( I will follow every Valhalla update with the wrappers)
home page
Only registered users can see Download Links. Please
or login.