Ugritone RIOT Drums Plugin + Sample Data v1.0 [WiN]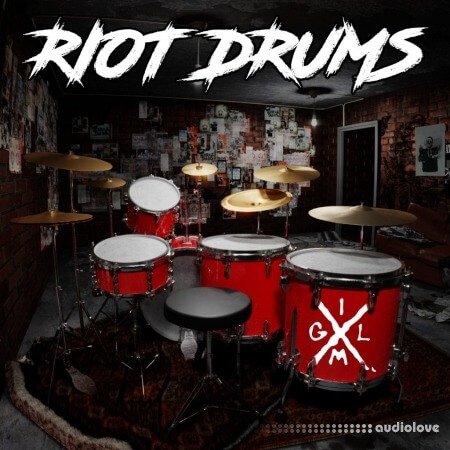 P2P | 26 February 2023 | 394 MB
90's Punk/Hardcore Drum Sound at the tip of your fingers!
RIOT Drums is a Drum Sample Library catered to cover all areas of 90's & 90's Punk Rock/Hardcore & Metal. Unpolished beauty, raw natural sound.
Whether you're chasing endless skate parks, digging through stacks of cassettes or just going to Sunday matinee at a local VFW Hall, RIOT Drums can cater what you're after
Kit Presets:
Not sure how a certain Drum Sound was crafted? Kit Presets to the rescue!
We spent hours crafting these presets to give you the best possible starting point per genre & style. Flick through and see which style suits your song the best!
Preset list:
NewAnarchy
PunkPractice
ReverbPunk
Riot2.0
StartANewRiot
Kicks:
Kumu Custom 22x18
Premier 22x16
Snares:
Pearl Masters 14x5.5
Premier 14x5
Toms:
Kumu Custom 10x8
Kumu Custom 12x8
Kumu Custom 12x10
Kumu Custom 14x12
Kumu Custom 16x14
Premier 10x8
Premier 12x10
Premier 13x12
Premier 14x16
Premier 16x16
Hihat:
Zildjian A Custom Hat 14"
Ride:
Zildjian A Custom Ride 20"
Crash:
Zildjian A Custom Crash 16"
Zildjian A Custom Crash 18"
China:
Zildjian A Custom
Splash:
Zildjian A Custom 8"
Zildjian A Custom 10"
Features:
Ugritone Drums VST/AU/AAX Player Plugin
Installer for Ugritone Drums + Sample Data
2 Snares, 2 Kicks, 2 Full Set of Toms, 12 cymbals (Hihat, Crashes, Chinas, Splashes, Stacks, Ride)
Over 100 Oneshot samples
~600 Mb Download Size
Load your own WAV/AIFF/FLAC samples
Drums Engineered by: Toni Kauko @ Wanha Talo, Lahti, Finland
home page
Only registered users can see Download Links. Please
or login.