Udemy Mastering Music With Izotope Ozone 10 [TUTORiAL]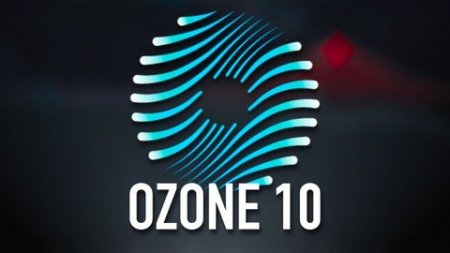 P2P | 28 February 2023 | 2.90 GB
Complete Guide to Digitally Mastering Music with Izotope Ozone 10
What you'll learn
Beginner to Advanced Mastering Electronic Music with Ozone 10
How to Use Mid/Side EQ
The Benefits of and When to Use Multiband
How to Achieve Loudness and Measure LUFS
Distortion Tricks When Mastering
Stereo Imaging and Mono Compatibility
Applying Tonal Balance
Understanding Crest Factor
So Much More
Requirements
A Version of Ozone 10 Standard or Advanced is Recommended But Not Required
A Base Understanding of Digital Audio
Description
Mastering music and its many genres can be a challenging process, as it involves a different set of techniques from mixing music. However, mastering is a crucial final step in the music production process that can make a good track sound great.In this course, we will take you from a basic understanding of the tools in Izotope Ozone 10 to becoming a mastering master of this powerful software. By the end of the course, you will have a full understanding of each tool in Ozone 10 and when and why to use them. You will be able to take your own music to a commercial release level and even offer your new skills for client work.In Mastering Music with Ozone 10, we will cover:What is masteringAll the tools inside Izotope Ozone 10How to use tools and techniques to fix specific issuesStep-by-step mastering of a trackThe importance of true peak and how it affects your musicHow bit depth affects the end resultThe best way to export for a streaming releaseWhether you're new to using Ozone or have experience with previous versions, this course has something for you. We will cover the latest features available in Ozone 10 and apply the most modern mastering techniques to help you take your music to the next level.
Overview
Section 1: Essential Concepts to Understand
Lecture 1 What is Mastering

Lecture 2 Fundamentals

Lecture 3 M/S & Multiband
Section 2: Ozone Fundamental Tools
Lecture 4 Ozone 10 GUI

Lecture 5 Accessing M/S in Ozone 10

Lecture 6 Multiband in Ozone 10

Lecture 7 Impact Compression

Lecture 8 Distortion With the Exciter

Lecture 9 Spectral Shaping Applications

Lecture 10 Low End Focus Module

Lecture 11 Utilizing the Maximizer
Section 3: Ai Assistance
Lecture 12 AI Assistance in Ozone 10

Lecture 13 Using AI Mastering Assistant

Lecture 14 Stabilizer Module

Lecture 15 Master Re-Balance

Lecture 16 Adjusting Balances in a Master
Section 4: Essential Advanced Tools & Their Applications in Mastering
Lecture 17 EQ Module Features

Lecture 18 Advanced Dynamic EQ

Lecture 19 Advanced Match EQ

Lecture 20 Multiband Dynamics
Section 5: Vintage Tools
Lecture 21 Vintage Compressor

Lecture 22 Vintage EQ

Lecture 23 Vintage Tape
Section 6: Mastering Phase
Lecture 24 Workflow

Lecture 25 Mastering TAF

Lecture 26 Mastering Do Better
Students Who Wish To better Master Their Own Music For Release,Students Who Wish To better Master Music For Others,Podcasters Who want to Deliver Better Podcasts
Published: 2/2023
Format: MP4
Video: h264, 1280x720
Audio: AAC, 44.1 KHz
Language: English
Duration: 3h 13m
home page
Only registered users can see Download Links. Please
or login.