MusicUnit SPAT Multichannel v1.1 [Max for Live]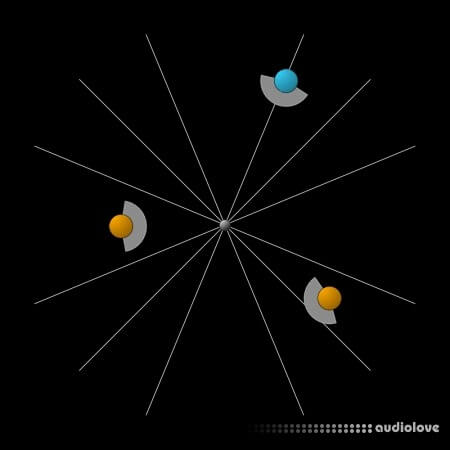 P2P | 20 March 2023 | 516 MB
Explore the full range of SPAT's audio localization capabilities with SPAT Multichannel. Program up to 32 speakers in dozens of configurations, and replicate your live or studio setup with precise controls over the position of each speaker.
SPAT Multichannel is for artists, producers and sound engineers who want to get the most out of a multichannel sound system in their studio or live venue. Just like its Stereo version, Multichannel is powered by IRCAM's Spatialisateur sound processor and is capable of real-time spatial processing.
At the heart of the Pack is Spatial MC, the natural starting point for dialing in your sound. With fine-grained control over the placement, orientation and character of your sound sources, multiple panning variations, advanced psychoacoustic effects parameters and a high quality virtual room reverb, Spatial MC is a powerful and versatile device that showcases the core capabilities of SPAT technology.
A standalone version of the virtual room processor that powers the Spatial MC device, Room MC offers even more detailed settings for each section of the reverberator. With controls over room size, global reverberation and early and cluster (diffuse) reflections, Room MC is a fully-featured tool for creating realistic reverb sounds.
A multiband version of the virtual room processor that powers the Spatial MC and Room MC devices, Multiverb MC lets you individually adjust the decay time of up to 30 overlapping frequency bands – allowing for even finer control over the reverberation of your sound and opening up more experimental sound design possibilities.
Speaker Editor is a utility that lets you implement standard speaker configurations or create entirely new ones. Use the editor's interactive diagrams to move your speakers across two axes, matching their actual position in your live or studio setup, or use the Share function to stay in sync with other SPAT MC devices in your chain.
Contents
52 Presets, 6 Live Sets, 4 Max Devices
Requirements
Live 11 Standard (version 11.2 or higher)
Max for Live
home page
Only registered users can see Download Links. Please
or login.