Punkademic Ableton Certified Training: Ableton Live 11 (Part 1, 2, & 3) [TUTORiAL]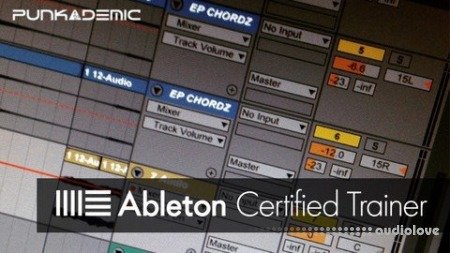 P2P | 20 April 2023 | 9.93 GB
Hi - my name is Jason, and I am one of only a handful of Ableton Certified Trainers. That means I've proven myself both as a user and as an educator to the Ableton corporation, and they have given me their stamp of approval. I am the only Ableton Certified Trainer who also has a Ph.D. in music, and is a university professor as well.
Years ago I made my first Ableton class - a six-part class focused on Ableton Live 9. I learned from that and improved it in my top-rated Ableton Live 10 class, and now I've made it even better with my brand new Ableton Live 11 class.
Welcome to ULTIMATE ABLETON LIVE 11 Masterclass Edition: PARTS 1, 2, and 3 Combined.
This class contains the full versions of my three top Ableton Live 11 classes:
Ultimate Ableton Live 11, Part 1: The Interface & The Basics
Ultimate Ableton Live 11, Part 2: Recording & Warping
Ultimate Ableton Live 11, Part 3: Producing & Editing
What is this Ableton Live 11 Course all about?
In this class, we are going to learn Ableton Live 11, and every aspect of the program. We will focus on how to do everything possible in Ableton Live, and you will finish this course as an expert in Ableton Live 11. Whether you have experience in music production already or not, this is the ultimate class to learn how to use the Ableton Live 11 software for any genre of music.
If you are using an earlier version of Ableton Live, (Live 10, or Live 9) you should be able to follow along with most of the class.
home page
Only registered users can see Download Links. Please
or login.